The year 2013 brought continued prosperity to Pacific Union, and we are extremely proud of our real estate professionals, who helped our company achieve a number of significant milestones.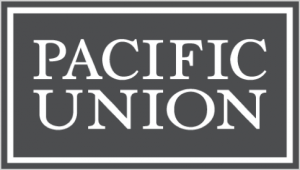 In 2013, Pacific Union posted sales volumes of $5.5 billion, the second consecutive year we've increased sales volume by more than 40 percent. The company has doubled its sales volume in two years, growing more than twice as fast as the overall market in 2013. We also increased our revenue to nearly $130 million, up 41 percent from 2012.
Pacific Union enjoyed sales growth at every price point but shined brightest in the high end of the luxury-home market. We lead the market in sales volume in the $1 million-to-$3 million range in the six-county region consisting of Alameda, Contra Costa, Marin, Napa, San Francisco, and Sonoma counties.
And in the final quarter of 2013, Pacific Union moved up to the No. 1 sales-volume slot in the $3 million-plus range, closing out the year with $750 million in total sales above that price point.
Growth also came in the form of market-share gains. The company continued its upward trajectory in the key Marin County region, moving into the top position with an 18.2 percent share of the market. Market share also increased in Contra Costa, San Francisco, and Sonoma counties. In Alameda County we have the second largest market share, and in Napa County, we rank No. 3.
Across those six counties, Pacific Union is now second in sales volume despite working with only about half the number of real estate professionals as the market leader. And there's a simple reason for that: Our elite real estate professionals are the Bay Area's most productive.
In 2013 Pacific Union real estate professionals ranked No. 1 in sales volume per capita in the six-county Bay Area region. Our real estate professionals also placed first in the quantity of total transactions closed per professional.
According to Pacific Union CEO Mark A. McLaughlin, the company's dedication to recruiting only Northern California's best and brightest real estate professionals has been instrumental in driving its exceptional growth over the past three years.
"Our organization is built on our principle of 'managing to the top,'" McLaughlin says. "Our recruiting efforts are by invitation, not application. We cater to the finest professionals in the market and invest daily in programs, technology, and resources to enhance their efficiencies and separate them from the ordinary. Our results in the marketplace continue to support our vision."
The year 2013 also saw the company launch its presence in Silicon Valley via a Menlo Park office. And in November, Pacific Union expanded in Sonoma County by opening an office in Petaluma and recruiting 18 of the region's top real estate professionals.
The industry has taken note of McLaughlin's role in leading the company to such robust growth. Recently, he made the Swanepoel SP200, a list that recognizes 200 of the residential real estate industry's most powerful people. In November 2013, McLaughlin received RISMedia's Real Estate Leadership Award, which honors the country's top CEO for extraordinary leadership and innovation.
Pacific Union itself also earned accolades from both the real estate industry and media in 2013. In October we were named one of the 100 fastest-growing companies in the Bay Area, just two months after making the prestigious Inc. 5000 list.
Earlier in the year, the San Francisco Business Times ranked us third largest residential real estate company in Northern California; RISMedia named us to its PowerBroker list; and REAL Trends ranked us third in the U.S. for average home sales price.
The crowning achievement in Pacific Union's extraordinary year came in December, when McLaughlin received an invitation from the U.S. ambassador to China to attend an exclusive meeting at the ambassador's residence in Beijing. There, McLaughlin met with 10 of China's wealthiest individuals about potential investments in U.S. real estate.