Pacific Union is excited to announce that we have expanded our growing Sonoma County footprint by launching an office in Petaluma. And we're even more pleased to share the news that 18 of the region's elite real estate professionals have joined our firm.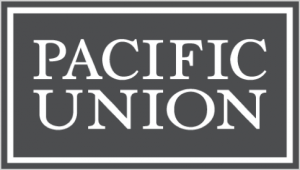 Our Petaluma branch — located at 755 Baywood Drive, Second Floor — establishes Pacific Union's sixth office in Sonoma County and comes two months after we opened a new office in Silicon Valley. Jim Michaelsen, one of Sonoma County's best-known real estate professionals, has been chosen to manage our Petaluma branch.
Joining Michaelsen and Pacific Union in Petaluma are the following real estate professionals: Deb Cheda, Steven Cozza, Jan Frost, Gael Grove, Nieves Hargrove, Heidi Hemstalk, Robin Hubbard, Kerry Jones, Ellen Lesher, Alan Maciel, Rose Marshall, Shari Nadale-DeSantis, Tony Parrish, Sean Payne, Molly Row, Kathryn Santos, and Ted Weber.
Rick Laws, regional executive of Pacific Union's Sonoma County region, is both thrilled and honored by the group of real estate professionals' decision to unite with the company.
"This is a fun group with good energy and team spirit," says Laws. "Our entire region will get market lift with the addition of these extraordinary individuals."
Over the past three years, Pacific Union has made significant strides in capturing a bigger piece of Sonoma County's market share.
Between 2010 and the end of the second quarter of 2013, Pacific Union increased its market share in Sonoma County by 181 percent. Pacific Union now ranks third in Sonoma County market share year to date, and we look forward to gaining even more ground in the region through 2014 and beyond.