Pacific Union is pleased to share the news that we've been named as one of the Bay Area's 100 fastest-growing companies in 2013 by the San Francisco Business Times. The publication ranks Bay Area-based companies based on revenue growth between 2010 and 2012.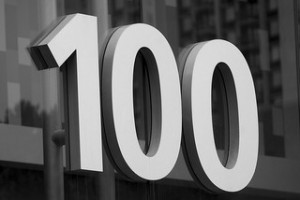 Pacific Union placed 96th on the list, with 70.7 percent revenue growth from 2010 to 2012. We were one of just two Bay Area real estate brokerages to make the list.
After purchasing the company in August 2009, CEO Mark A. McLaughlin helped Pacific Union grow revenues to $92.4 million by the end of 2012.
This honor marks the latest in a string of accolades Pacific Union has earned from the media and our industry in 2013. In August, we were named to Inc's 5000 list, which ranks the fastest-growing companies in the U.S. based on revenue growth between 2009 and 2012. And in March, the San Francisco Business Times named Pacific Union the third-largest residential real estate company in Northern California.
This spring, we also made RISMedia's PowerBroker list, and REAL Trends rated us third in the nation in terms of average home sales price.
(Photo: Flickr/Patrick Lentz)