Pacific Union is pleased to announce that four of the Bay Area's top real estate professionals have joined our firm in Silicon Valley. We are excited to welcome Elyse Barca, Katharine Carroll, Nathalie de Saint Andrieu, and Carol MacCorkle, who will help introduce our company's vision of elite performance to Silicon Valley clients.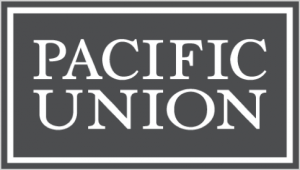 According to David Barca, vice president of Pacific Union's Silicon Valley region, the real estate professionals' personal attributes, dedication to their clients, and comprehensive knowledge of the local markets make them a natural fit.
"The talents of these real estate professionals are considerable by any measure, but it is their confidence in themselves combined with a willingness to improve their skills and serve their clients better that makes Carol, Elyse, Nathalie, and Katharine so special," says Barca. "It is an honor to begin our Pacific Union real estate adventure on the Peninsula and Silicon Valley with such an inspiring group."
Barca, Carroll, de Saint Andrieu, and MacCorkle will be based out of Pacific Union's temporary Menlo Park office at 3500 Alameda De Las Pulgas, Suite 200, before relocating to our flagship Menlo Park office early next year.
ELYSE BARCA: A Bay Area native and longtime Atherton resident, Barca has been immersed in the Silicon Valley and mid-Peninsula real estate market since 1987. 

In that time, Barca has developed an extensive network of real estate contacts in Northern California, giving her inside access to off-market listings in the region that her clients can leverage.
Clients have consistently praised Barca for her professionalism and resourcefulness, as well as her communication skills and in-depth knowledge of the Silicon Valley real estate landscape.
License number: 01006027
Phone number: 650-743-0734
---
KATHARINE CARROLL: After a six-year career as a professional cyclist based in her home state of Tennessee, Carroll moved to the Bay Area in 2006, where she fell in love with the region's natural beauty and highly driven, energetic people.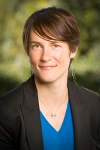 The challenges of conducting her own housing search eventually led her to real estate as a natural second career.
Carroll has been involved in more than 45 transactions in her short career and credits her success in real estate to the focus and diligent work ethic she developed during her time as an elite athlete. She currently lives in Portola Valley and continues to cycle locally as much as possible.
License number: 01909507
Phone number: 650-564-7122
---
NATHALIE DE SAINT ANDRIEU: A Bay Area resident for almost 30 years, de Saint Andrieu brings 12 years' worth of Silicon Valley real estate expertise to Pacific Union's team.

De Saint Andrieu has earned recognition as amongst the top 1 percent of Coldwell Banker real estate professionals internationally and was named to the President's Elite Circle. Fluent in four languages, clients benefit from her focus, tenacity, and attention to detail.
As a mother herself, de Saint Andrieu possesses extensive knowledge of Silicon Valley's public and private schools, a major perk for families. In her spare time, she is involved with local nonprofit organizations that focus on children and education.
License number: 01351482
Phone number: 650-804-9696
---
CAROL MACCORKLE: With a Silicon Valley real estate career spanning more than 25 years, MacCorkle has intimate knowledge of her primary markets, which include Atherton, Menlo Park, Palo Alto, Portola Valley, and Woodside.

Her career milestones include earning Coldwell Banker's highest honor, the President's Premier recognition, awarded to the firm's top-performing 1 percent. MacCorkle has consistently ranked within Coldwell Banker's top 10 percent of Northern California real estate professionals in terms of sales volume, and she has been labeled a top performer by Realtor magazine and the San Jose Business Journal.
MacCorkle takes time out of her busy career to give back to her local community and is active with Peninsula philanthropic organizations, including Shelter Network, East Palo Alto Tennis and Tutoring, and Bring Me A Book.
License number: 00548367
Phone number: 650-868-5478