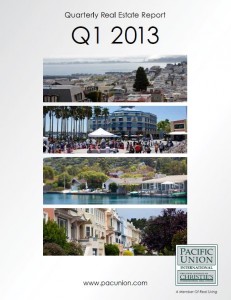 After record-breaking results in 2012 for units and volume of residential real estate, activity in the first quarter suggests 2013 will once again reach new highs. Local trends drive the dynamics of our markets, but overall we expect 15 to 17 percent increases in units sold in the Bay Area and price appreciation of 4 to 9 percent.
The single most important dynamic driving this growth is our healthy regional job market. Economist Stephen Levy noted that the Bay Area led California job growth in January, with San Francisco at the forefront and the Oakland, Napa, Santa Rosa, and Vallejo metro areas all posting gains far above the state and national averages.
These are high-quality, high-paying jobs in the technology and professional services sectors. We believe confidence in jobs and business in general is driving consumer confidence and the intense pent-up demand for residential real estate. And 2013 may be the last year of this cycle that money (mortgage interest rates) remains on sale, as real estate prices lift from the bottom and consistent appreciation returns for a sustainable period of time.
Intense demand is occurring even as the supply of available homes remains constrained and, coupled with modest price appreciation, is driving the return of equity into homes. This may allow more sellers to realize gains, sell existing homes, and trade up to new dream homes or neighborhoods.
These dynamics are occurring in nearly every one of the markets Pacific Union serves, and we expect them to entice move-up buyers to act – making them a likely source for new, mid-tier inventory.
For more detailed market performance or advice on your specific property, please reach out to your local Pacific Union real estate professional. And enjoy the warmer spring months!
Q1 BY THE NUMBERS
Pacific Union's first-quarter Real Estate Report is packed with regional summaries and data that confirms our optimism for the year ahead. It also includes a feature story on favorable conditions for Bay Area home sellers that we posted separately on this website earlier in the week.
Another feature of the Q1 Report is a massive chart that tracks 10 years of home sales throughout the Bay Area and Tahoe/Truckee — 66 cities, towns, and neighborhoods in eight regions. A smaller version of that chart, showing regional totals, appears below. Click anywhere on the chart to see the full data set.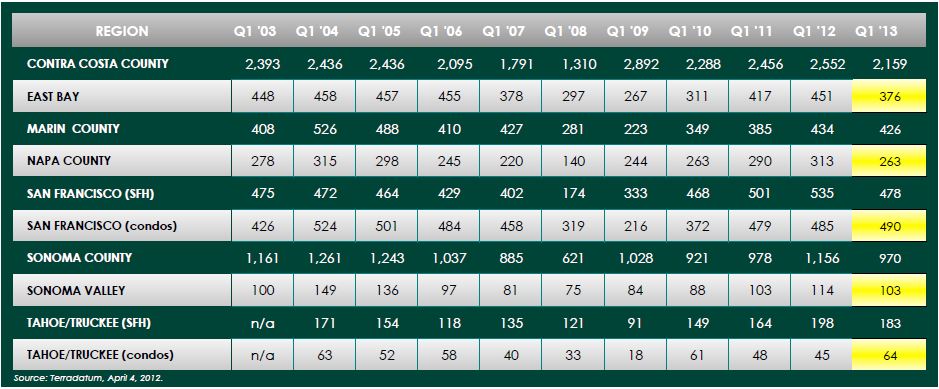 ---
Below are some specifics on what's happening in our regional real estate markets. For further information, including detailed charts, please view our complete Quarterly Real Estate Report.
CONTRA COSTA COUNTY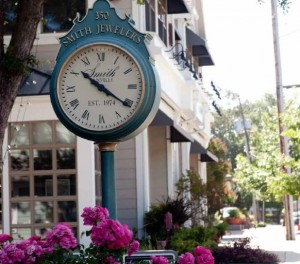 The last weeks of the first quarter brought some good news to the Contra Costa County real estate market: The number of homes for sale jumped noticeably after many months of shrinking inventory. The change didn't come a moment too soon, as the average number of listings in the region was down 62 percent from a year earlier.
In such a squeezed market, homes priced at $800,000 to $1.2 million sold as quickly as they became available. Townhouses and condominiums priced below $800,000 went quickly too, while the pace was a bit slower in the market for homes above $1.8 million. Lafayette was exceptionally busy in the quarter, as was the general Lamorinda area.
With far more buyers than homes for sale, many resorted to off-market deals – buying properties before they had a chance to get listed on a local MLS. One-third of sales in the quarter were all-cash deals, an unusually high number.
First-time buyers had an ample supply of homes to choose from several years ago, including short sales and foreclosures. But distressed sales have dried up and today's competitive market has left those buyers scrambling to get any house available or find themselves crowded out of the market entirely.
Looking Forward: The recent influx of homes for sale will likely continue as rising prices prompt sellers to jump into the market. We expect April to be a busy month, with strong sales continuing through the rest of the second quarter and beyond.
---
EAST BAY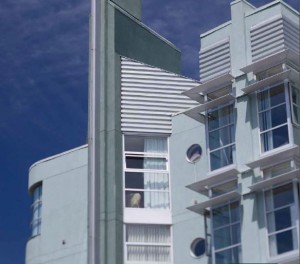 How tight was the supply of East Bay homes for sale in the first quarter? One statistic says it all: Fully 90 percent of the transactions in Pacific Union's Montclair and Berkeley offices involved multiple offers, with the number of bids rising into double digits for many homes.
The tight supply proved challenging for first-time buyers, who increasingly found themselves outbid or priced out of their preferred neighborhoods. The number of short sales and foreclosed homes was down considerably in the quarter, further limiting the supply of lower-priced properties for first-time buyers.
Homes sold quickly in the quarter, with an increasing number of all-cash transactions.
Sellers enjoyed higher prices than they've seen in years, with homes frequently selling for more than 10 percent above the asking price.
Looking Forward: We're optimistic that rising prices and attractive offers will coax more homeowners to put their properties on the market in the second quarter and beyond, with more than enough demand to meet the supply. Rising home equity, thanks to recent price increases, may pleasantly surprise sellers, prompting them to become trade-up buyers themselves.
---
MARIN COUNTY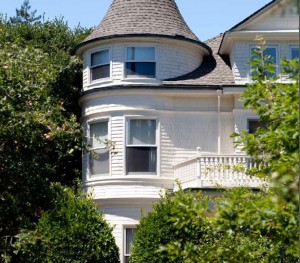 Marin County sellers enjoyed the best of both worlds in the first quarter of 2013: Their homes sold quicker than they have in years, and median sale prices rose considerably. For buyers, it was another story. The supply of homes for sale continued to shrink and multiple offers were rampant – frequently a dozen or more offers for a single property. In particular, many first-time buyers were disheartened as others topped their bids with all-cash offers time and again.
The tight market prompted a rise in off-market deals – transactions that close without ever being listed on real estate websites or multiple listing services.
Ross was particularly active in all price points, especially the market for homes priced at $2 million and higher. In Novato homes priced at $800,000 to $900,000 sold as soon as they became available, and sales rose noticeably in the $2 million-plus market. Mill Valley, San Rafael, and Corte Madera were also busy in the quarter.
The quarter saw fewer distressed homes on the market. In recent years, the number of short sales, foreclosures, and bank-owned homes had been on the rise, but that supply has mostly sold. Investors remain active in the market, though their numbers are not as high as in 2011 and 2012.
Looking Forward: We expect to see more homes coming on the market in April and continuing through the summer months. Multiple offers will remain the norm throughout the second quarter, although a greater supply of homes will bring more balance to the market.
---
NAPA COUNTY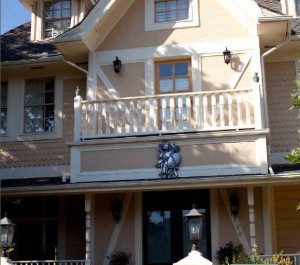 After a very slow January and February, home sales took off in March across Napa County. Low inventory contributed to the early slowdown, but pent-up demand eventually won out and the pace picked up considerably by the end of the quarter. Multiple offers were the norm for fairly priced properties, with many receiving 10 to 15 bids – helping to raise purchase prices accordingly.
One home, listed at $349,000, landed 20 bids and went into escrow within 10 days, receiving a substantially higher offering price in an all-cash, no-contingencies deal. Another home, listed for $3.8 million, received four offers, a rarity in the luxury home market. It is also becoming more common to see homes being sold "off-market" – before the properties are listed with an MLS – because of the heightened demand.
The furious bidding can prove demoralizing for some buyers, weary after writing four or five offers with no success. Our real estate professionals have worked to keep buyers' expectations in check, while helping them craft offer letters that get results.
Looking Forward: The coming year should see more of the robust activity experienced during the last part of the first quarter, although the marketplace remains very constrained by lack of inventory. Given the number of multiple offers on the majority of properties, it is clear that buyers are in abundance. Until inventory increases, multiple offers will continue to be the norm.
---
SAN FRANCISCO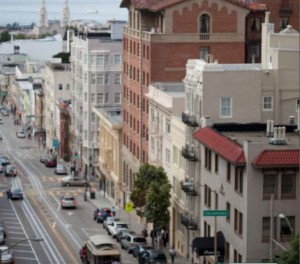 Pent-up buyer demand and a tight supply of homes continued to push San Francisco home prices higher in the first quarter. One home received 34 bids before the sale closed, and a dozen to 15 offers on a single property were commonplace. All neighborhoods and price points saw robust activity in the quarter, with many buyers making offers above the asking price for homes in NoPa (the area north of Golden Gate Park's Panhandle) while local and foreign buyers bid up properties in the Sunset District.
Like the Peninsula, San Francisco saw a rising number of buyers from China making all-cash bids for homes, often sight-unseen. Homes sold quickly. In mid-March three homes sold in a single day before the first broker open house had been scheduled, and one buyer bought three NoPa condominiums before the properties hit the local MLS.
Distressed properties, including foreclosures, short sales, and bank-owned properties, were few and far between. With prices rising and such a limited inventory of homes on the market, owners who can't hold onto their properties are finding solutions to their problems more easily.
Looking Forward: Talk of new homes coming on the market picked up significantly at the end of the first quarter. Additional homes will benefit buyers with less-frenzied bidding, although multiple offers will remain the norm in the second and third quarters before the region moves to a more balanced market by the end of the year. Sellers can expect to see rising prices for much of 2013.
---
SONOMA COUNTY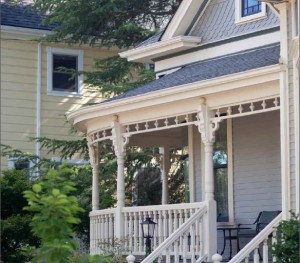 With a limited supply of homes for sale, new listings in Sonoma County typically received multiple bids as soon as they came on the market in the first quarter – except for those homes that landed preemptive offers and sold quickly in an off-market deal. In such an environment, it comes as no surprise that homes sold quicker and at higher prices than we've seen in many years.
Sellers have a distinct advantage in the current marketplace. In a more balanced market, a buyer typically might attach contingencies to an offer, making the deal dependent on a pest inspection or an appraisal, for example. Lately, however, we've seen buyers offering contingencies to the seller. These include offers that give sellers time to find a new home and waive inspections and appraisals, as well as all-cash deals well above the asking price. In such a tricky marketplace, with many buyers willing to accept greater risk to close a deal, the expertise of a local real estate professional can make a huge difference in the outcome.
Distressed properties, such as foreclosures and bank-owned homes, had been a dominant force in local real estate in recent years, but few such homes were available in the first quarter as the supply began to dry up. We saw an increased interest in second homes, and more homeowners looking to move up to higher-priced properties.
Looking Forward: We expect to see more sellers enter the market as they realize how much equity their homes have accumulated over the past year. Multiple offers will remain the norm until the supply bottleneck eases.
---
SONOMA VALLEY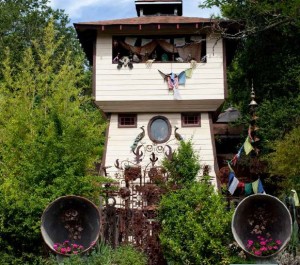 After a brisk end to 2012, exhausted buyers and sellers stayed somewhat on the sidelines in January before venturing out again in February. By March, aided by sunshine and little rain, the Sonoma Valley real estate scene was as busy as ever, with buyers competing to submit offers and an increasing numbers of homes selling above their asking prices.
Homes priced from $500,000 to $800,000 – a price range that had been weaker for some time –  saw robust sales in the region. Second-home buyers were active, along with investors who snapped up properties to convert into income-producing rentals. Short sales, foreclosures, and bank-owned homes had been major players in recent years, but their numbers appear to be decreasing rapidly.
Sellers started returning to the market by the end of the quarter, though not consistently, with a strong supply of new listings one week and few the next.
Looking Forward: After a steady supply of news stories on the shortage of local listings, sellers are getting the message that home prices are increasing and so is their equity – and historically low mortgage rates can help them move up to more expensive homes at a surprisingly good price. We expect home prices and listings to continue rising throughout the spring and summer selling season. Multiple offers will most likely remain the norm in the second quarter, and possibly beyond, before we see solid proof of a more balanced market.
---
TAHOE/TRUCKEE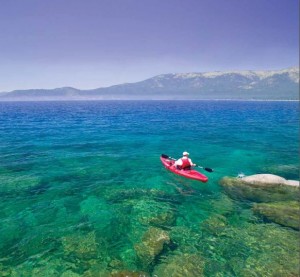 The real estate market in Pacific Union's Tahoe/Truckee region mirrored conditions in the Bay Area in the first quarter: a shortage of available homes, a surplus of buyers, and multiple offers the norm for fairly priced properties, whether modest condominiums or luxurious Sierra estates.
Homes for sale in the Tahoe Donner and Truckee markets were few and far between, with only eight condos available in January and February. It was the lowest inventory in at least eight years, driving prices noticeably higher. The quarter saw an increased number of cash sales – for second homes, not investment properties – and very few short sales and other distressed properties. Ski communities were especially popular with homebuyers.
Tahoe/Truckee is a popular destination for Bay Area residents looking for vacation homes, and those that sold quickest, and at the highest prices, were in move-in condition – updated and remodeled. As a rule, second-home owners come to the region for its outdoor activities and unmatched scenery, not to remodel.
Looking Forward: The last few weeks of the first quarter saw an increase in home listings, and we expect to see even more in the spring and summer. The second quarter has always been a busy season for homebuyers, and the improving economy could lift sales throughout the year. However, we still expect to see multiple offers for attractive properties, and home prices should continue to rise throughout 2013.