Just last week we noted that home prices in the Bay Area had reached their highest level in six years. As it turns out, the news is equally sunny for sellers all over the Golden State, according to recently released California Association of Realtors statistics.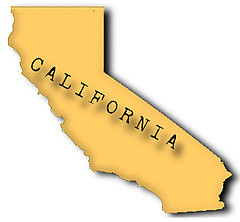 Last week's report noted that in May year-over-year California home values hit a high not seen since 1980. The median single-family home price in the state as of last month eclipsed $417,000, up almost 32 percent from the same time last year.
The Bay Area's strong economy, the number of international buyers, and scant housing supply helped buoy California's overall statistics, CAR President Don Faught said.
"The Bay Area, in particular, has been experiencing strong price appreciation, thanks to the region's robust economic growth, extremely low housing inventory, and an increasing demand from international buyers," Faught said in a statement.
The nine-county Bay Area handily lead all California regions in sale prices, with a median price of about $720,000, a spike of 31 percent from this time last year. Other parts of the state saw similar increases, including the Los Angeles metropolitan region and Southern California's Inland Empire, which recorded year-over-year upticks of 31 percent and 32 percent respectively.
Homes in Napa County experienced the most dramatic year-on-year value gains, hitting a median price of $489,000, up 42 percent from May 2012. Alameda County and San Francisco sale prices also saw robust appreciation, at 34 percent and 32 percent respectively. All told, no county in the Bay Area saw less than a 21 percent jump in year-on-year median prices.
As in May 2012, median sale prices in Marin County are currently the highest in the Bay Area at $963,000, a year-on-year increase of nearly 22 percent. San Francisco houses were not far behind, with a median price of $947,000. Napa, Solano, and Sonoma are now the only Bay Area counties with median prices of less than $500,000.
Sales volume over the previous year was more of a mixed bag. The number of homes sold in Marin County over that period jumped almost 27 percent, while growth was more modest in San Francisco and San Mateo Counties, at 9 percent and 4 percent respectively. In other parts of the Bay Area, sales volumes actually declined since May 2012, most notably in Solano and Santa Clara counties, both of which saw double-digit decreases in terms of the number of homes sold.
(Image by Photologue_np, via Flickr.)