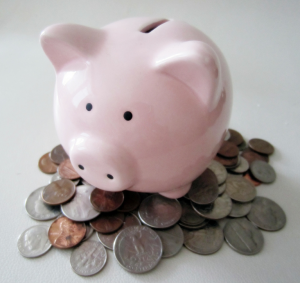 Here's a look at recent news of interest to homebuyers, home sellers, and the home-curious:
MORTGAGE RATES HOLD STEADY
Talk of rising interest rates roiled Wall Street last week, but a report from Freddie Mac helped to cool down the overheated speculation.
Mortgage rates are expected to remain close to 4 percent — near their 60-year historical lows — throughout 2013, "helping to keep homebuyer affordability strong," the mortgage provider wrote in its monthly U.S. Economic and Housing Market Outlook.
"At today's house prices and income levels, mortgage rates would have to be nearly 7 percent before the U.S. median priced home would be unaffordable to a family making the median income in most parts of the country," Freddie Mac wrote. "So while rising interest rates will reduce housing demand, rates would have to increase considerably more before the reduction in demand for home purchases would be substantial across the country."
---
U.S. HOME SALES JUMP 13 PERCENT IN MAY
Sales of existing U.S. homes in May reached their highest levels since November 2009, when a federal tax stimulus helped to boost transaction volumes.
May sales totaled 5.18 million units, up 13 percent from a year earlier, according to the National Association of Realtors. The median sales price was $208,000, an increase of 15 percent over the past year.
"The housing numbers are overwhelmingly positive," Lawrence Yun, NAR chief economist, said in a statement. "However, the number of available homes is unlikely to grow, despite a nice gain in May, unless new-home construction ramps up quickly by an additional 50 percent.
"The home price growth is too fast," Yun noted, "and only additional supply from new homebuilding can moderate future price growth."
---
HOMEBUILDERS GET BUSY TO MEET DEMAND
In May, U.S. homebuilders were on track to construct 914,000 new housing units by the end of the year, 28.6 percent more than a year ago, according to figures from the U.S. Census Bureau. The news comes as low inventory levels have builders rushing to catch up with demand.
Most of the construction activity centered on multi-unit apartments and condominiums — a 69.1 percent spike from May 2012. Meanwhile, single-home construction levels increased 16.3 percent nationwide.
Western states led the country, with total housing builds up 39 percent, followed by the South (33.5 percent), the Midwest (23.4 percent), and the Northeast (down 9 percent).
---
HOMEBUILDER CONFIDENCE PASSES MILESTONE 
Homebuilders today are more confident in the market for newly built single-family homes than at any other time in the past seven years, according to the latest Housing Market Index from the National Association of Home Builders and Wells Fargo Bank.
Builder confidence hit a significant milestone in June, surging eight points to a reading of 52 on the monthly index. Any reading greater than 50 indicates that more builders view sales conditions as favorable rather than poor.
"This is the first time the HMI has been above 50 since April 2006, and surpassing this important benchmark reflects the fact that builders are seeing better market conditions as demand for new homes increases," NAHB Chairman Rick Judson said in a statement. "With the low inventory of existing homes, an increasing number of buyers are gravitating toward new homes."
The eight-point jump in the index was the biggest one-month gain since August and September of 2002, when the HMI recorded an identical increase.
(Photo courtesy of 401(K) 2013, via Flickr.)