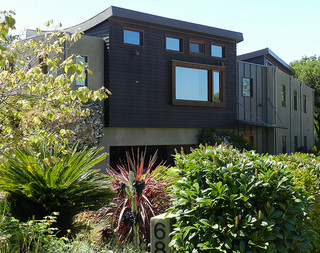 David Barca, vice president of Pacific Union's Silicon Valley region, wrote the following article, which originally appeared in the Palo Alto Weekly.
Home shoppers hoping to land a property in the superheated Palo Alto market should take note: Time has been not on your side so far this year.
In the first two quarters of 2014, single-family homes in Palo Alto sold in an average of about two weeks, according to MLS data – one of the fastest rates in the 75-plus Northern California communities in which Pacific Union operates.
And buyers are sure to snap up the most desirable properties even quicker than that. Of the 131 Palo Alto homes sold in the second quarter, 14 percent of them left the market in one week or less.
In such a fast-moving real estate market, buyers who do not prepare for current conditions in advance will find themselves shut out time and again. I'd suggest that hopeful local house hunters who want a leg up on the competition consider the following points:
Place Your Highest Bid First
Demand for homes in Palo Alto has been fierce since the region's economic and housing recovery began a few years ago and isn't slowing. In the first two quarters of this year, the average Palo Alto home sold for about 10 percent more than original price, and most sellers could expect to receive more than one offer.
One strategy buyers must consider is to bring the highest offer to the table from the very beginning.
"Knock out your competition right off the bat," Amy Sung, one of Pacific Union's top Palo Alto real estate professionals, says. "Don't hold back for a possible counteroffer. In a multiple-offer situation, know your competition and beat them right from the get-go."
How aggressive your overbid should be will likely depend on the individual property, as well as the neighborhood and the amount of properties that you have to choose from. For instance, in Downtown Palo Alto, where just three single-family homes changed hands in the second quarter, buyers paid almost 30 percent above original price.
If Possible, Pay All Cash
Thanks in part to our excellent schools, many affluent international buyers — particularly those from China – find Palo Alto a very attractive U.S. destination. These buyers come prepared to pay all cash, which sellers will almost always prefer to financed offers.
If you happen to be sitting on a mountain of money, consider making an all-cash offer on a home, and make sure your bank can initiate a wire transfer the next day. While there's no disputing that that's a big investment considering Palo Alto's median sales price – $2.3 million in the second quarter – it could be the factor that helps you seal the deal.
… But If You Can't Pay All Cash, Have Your Financing Preapproved
However, if you simply can't pay all cash, definitely make sure that your home loan has been preapproved by a qualified and trusted lender.
Buyers who have their financing totally nailed down before they step through the door of an open house will appear prepared and serious to sellers, who will likely have multiple other offers from which to choose. Home shoppers who haven't done due diligence in the loan process probably won't be in the running when it comes time for the seller to pick a winner.
Waive Existing Contingencies
In a market where sellers hold a great deal of power, waiving contingencies such as a home inspection could be a necessary concession if you want to close a sale quickly. If you are bidding on a particularly attractive property in a coveted neighborhood, you could end up competing with a dozen bidders, many of whom are willing to forgo contingencies.
That said, waiving contingencies can involve substantial risks, so be sure to carefully review all documents with your real estate professional and ask any lingering questions before you sign the paperwork.
Humanize Your Offer
The homebuying process is a personal affair, so telling the seller something about yourself and your family can help your offer look like something greater than the piece of paper it's printed on.
"Writing a letter puts a face on the offer and helps it stand out in a crowded pile," Sung says.
Craft a short profile of yourself telling the seller what you love about the home, why you like the neighborhood, and how you are financially qualified for the purchase. After all, sellers are just like you, and most will at least appreciate that you made an effort to forge a personal connection.
(Photo: Flickr/Daniel Hartwig)