Home prices fell from June to July across the nine-county Bay Area, the first time since January that our region has experienced a month-over-month decline.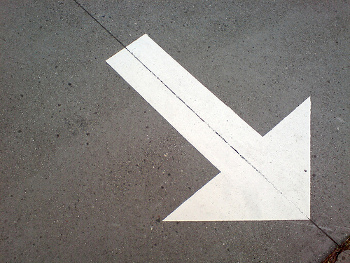 According to a just-released report from the California Association of Realtors, the median price for a single-family home in the Bay Area dropped to $760,430 in July, down 1.4 percent from June. Month-over-month appreciation across the region reached a 2014 high of 7.3 percent in March and has since been declining.
Home prices softened on a monthly basis in five of nine Bay Area counties. San Francisco saw the largest month-over-month drops of 4.7 percent, followed by Santa Clara (-4.4 percent), Marin (-2.9 percent), Alameda (-2.8 percent), and San Mateo (-1.1 percent) counties.
On the other side of the spectrum, Napa County put up the highest month-over-month gains in the state in July: 16.9 percent.
Even with the slowdown, Bay Area home prices are still far higher than July's statewide median of about $465,000. San Mateo and Marin counties were the only in California to post median sales prices above $1 million, followed by San Francisco ($940,620), Santa Clara ($860,500), and Contra Costa ($792,240) counties.
Tight supply conditions persisted throughout the region in July, with the months' supply of inventory unchanged from the previous month. At 2.4, the Bay Area's MSI still strongly skews toward sellers, just as it did last July. Meanwhile, the California MSI expanded from 2.9 to 3.8 year over year, a sign that the state's overall market is headed toward a more balanced condition.
Silicon Valley remains the Golden State's toughest market for buyers, with San Mateo and Santa Clara counties being the only in California where the MSI was below 2.0 in July. Those two counties were also the state's fastest moving, with homes leaving the market in about 19 days.
(Image: Flickr/ andrew j. cosgriff)