Good news for Bay Area buyers: A recent survey found that investors today are far less active in the region's real estate markets than in years past, helping to ease some of the fierce competition for homes.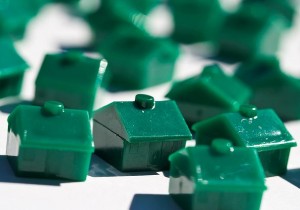 The news is especially welcome for first-time buyers, who have struggled to compete against well-heeled investors paying all cash for starter homes and then turning them into rental properties or waiting a few months and flipping them at even higher price points.
The California Association of Realtors' 2014 Investor Survey, conducted in May and released to the public on Wednesday, found that  investors are changing their strategies and moving away from buying homes in more popular, urban areas in favor of rural locations of the state where better deals can be found.
In 2014, nearly half (45 percent) of California investors said they purchased properties in rural counties such as Kern, Fresno, Merced, San Joaquin, and Tulare, up from 27 percent in 2013, according to the survey.
Meanwhile, 15 percent of investors purchased properties in Northern California in 2014, down significantly from 27 percent in 2013.
The organization gave an early look at some of the survey data two weeks ago, and Pacific Union reported at the time that rising home prices have curtailed investment activity in high-dollar Bay Area markets like Silicon Valley.
The survey also found that 67 percent of investors paid cash, and one-third were residents of foreign countries, with China, Mexico, Taiwan, and India being the top countries of origin. Investors owned an average of 8.3 properties in 2014, up from 6.5 properties last year.
Reflecting the recovering housing market, the majority of investment properties purchased in the last year (70 percent) were equity sales, while 18 percent were short sales and 12 percent were foreclosures.
Most investors said they made minor or no repairs to the properties, and 55 percent said they intend to sell them within six years.
(Image: Flickr/Woodleywonderworks)