Increasing prices are mildly cooling investment activity as the California housing market recovery continues, but these buyers still account for a substantial portion of sales.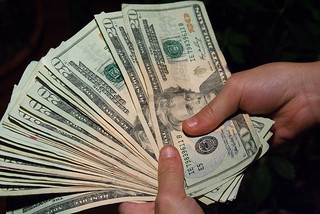 In the California Association of Realtors' 2014 Investor Survey – conducted in May and later presented in a webinar – real estate professionals said that investors made up 32 percent of their business, down from 39 percent in 2013. CAR figures that rising prices likely have something to do with the slowdown.
The median sales price for a single-family home in the state was $457,160 in June, a 7 percent annual increase. The current median price in California is 86 percent above its February 2009 low of $245,230 but still 23 percent short of its peak, set in May 2007.
In Pacific Union's Silicon Valley region, where the median single-family home price has hovered around $2.5 million for most of 2014, escalating prices have also led to a noticeable decline in investor activity, according to company Vice President David Barca.
"The investment activity that has practically disappeared is for property that can be flipped or developed," Barca says. "Prices are now so high that investors cannot realize acceptable margins when the property comes back on the market."
California Investor Trends and Demographics
The vast majority of investors in the state – 80 percent — purchased single-family homes, a moderate gain from 2013. Investors have been moving much faster than typical buyers this year, scooping up properties in a median time of 15 days, more the twice as fast as the overall California market is moving.
Perhaps not surprisingly, investors are primarily motivated by profit, with 58 percent citing the potential to make money as their main reason for buying. Indeed, CAR found that about three-quarters of investors expect home prices to rise in the coming year and over the next half-decade.
And perhaps fearing another housing downturn, the majority of investors don't plan to hold for long: 55 percent expect to keep the home for less than six years.
The survey also found that home flips across the state have increased on an annual basis, up from 20 percent in 2013 to 28 percent this year. Like the decrease in investment activity, CAR says that price appreciation is probably the main factor driving the trend.
Most of California's real estate investors already have skin in the game, with 83 percent replying that they own at least one other property. Investors had an average age of 51 and skewed 75 percent male.
And as one might expect, the majority of Golden State investors are affluent and liquid: 58 percent earned more than $200,000 per year, and two-thirds paid all cash for their home.
CAR's data shows that the state saw a slight 3 percent decrease in international investors from a year ago, but overseas buyers still make up about one-third of all California investors. China was the most prevalent country of origin for international investors.
But even though most California investors plan to sell in less than six years, Chinese buyers in the Bay Area don't typically make deals to turn a quick buck, according to Pacific Union CEO Mark A. McLaughlin.
"It's added a demographic of buyers who generally take a long-term view," McLaughlin told KPIX in a televised interview in June. "They're not sellers in the next five to seven years. So it is going to drive housing prices up."
McLaughlin offered his in-depth thoughts on Chinese homebuyers in the Bay Area in a May interview with SFGate. And earlier this week, he explained Pacific Union's unique China Concierge program in an interview with Real Estate Coaching Radio.
(Photo: Flickr/Steven Depolo)