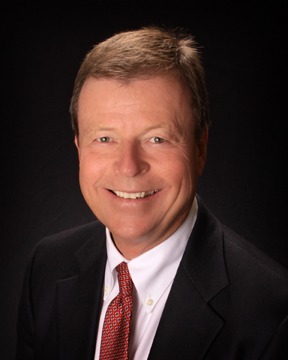 Pacific Union is elated to announce that David Barca has joined our team as vice president to lead our Silicon Valley region. His exceptional credentials, sterling reputation, and unparalleled knowledge of the region's real estate landscape make the pairing a natural fit.
"We have been both focused and patient to find the right executive who has a track record of industry leadership, plus the integrity, authenticity, and people skills to put our real estate professionals first and drive our philosophy of 'managing to the top'," says Mark A. McLaughlin, CEO of Pacific Union.
In his 20-plus years of experience in the Bay Area real estate industry, Barca has achieved a number of significant career milestones and has consistently been a top performer in each position he has held.
Barca's resume includes leadership responsibilities as a partner, general manager and broker. He has led and motivated teams of all sizes and has supervised more than 2,000 real estate professionals during his career.
Barca has served in leadership and executive roles at Coldwell Banker, Century 21 Seville Contempo, Keller Williams Realty Inc., and ZipRealty Inc.
It is Barca's leadership and management positions in high-growth environments that make him a perfect fit for this opportunity.
"We were very careful not to hire another company's vision and practices," says McLaughlin. "It is David's leadership and people skills that Pacific Union feels are an amazing complement to our brand and the results that will follow. The entire Pacific Union executive team will be resourced to support David Barca's team for success."
Barca has served as a director for the Silicon Valley Association of Realtors since 1998 and was named the organization's Realtor of the Year in 2009. Since 1999, he has also acted as a director for the California Association of Realtors. Additionally, Barca has held directorial positions at the National Association of Realtors and MLSListings.
Prior to joining Pacific Union, Barca worked with Alain Pinel Realtors in Menlo Park, Calif., where he served as a broker associate since 2011.
Barca has recruited more than 180 real estate professionals in his career and is pleased to re-engage in a leadership role that will help Pacific Union define the pinnacle of the Silicon Valley market.
"Pacific Union has a long-standing reputation for excellence in San Francisco, Marin, the East Bay, and beyond that is known and admired by people on the Peninsula and in Silicon Valley," says Barca. "It is an honor to join the Pacific Union team in this brand-new market and begin our journey to success."
"I have personally enjoyed getting to know David," adds McLaughlin. "Our collective focus and passion will create a very special culture in Menlo Park."
Barca and his team will temporarily operate out of a Menlo Park office located at 3500 Alameda De Las Pulgas, Suite 200. Soon, they will relocate to Pacific Union's permanent Menlo Park flagship office at 1706 El Camino Real.