Here's a look at recent news of interest to homebuyers, home sellers, and the home-curious:
NEARLY HALF OF SILICON VALLEY EMPLOYEES PULL DOWN $100,000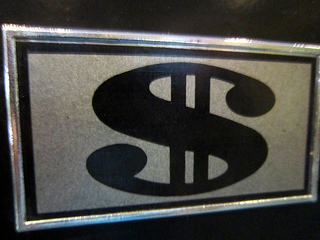 Median single-family home prices in Pacific Union's Silicon Valley region are amongst the country's highest and have been hovering in the $2.5 million range since the start of the year. And the fact that Silicon Valley employees were recently ranked as the best-paid in the U.S. should help drive continued home price appreciation.
A new Forbes study ranks the San Jose-Sunnyvale-Santa Clara metro area No. 1 in the U.S. for cities with the highest percentage of annual $100,000-plus incomes, at 45 percent. Another 12 percent of San Jose residents earn at least $75,000.
Workers in the San Francisco-Oakland-Fremont metro area took home the fourth-highest salaries in the country, with 38 percent making at least $100,000 and 11 percent more exceeding $75,000.
---
BAY AREA HOME-PRICE GROWTH STILL FAR OUTPACING U.S. RATE
San Francisco and San Jose are two of 19 U.S. regions where year-over-year home price growth is exceeding double-digit percentage points, according to the National Association of Realtors second-quarter report.
The median home price in the San Jose metro area grew to $899,500 in the second quarter, an 11.3 percent gain from the second quarter of 2013. The median sales price in San Francisco increased by 10.1 percent in that same time period, rising to $769,600.
Annual price growth in both areas was more than double the U.S. rate of 4.4 percent. NAR's report said that while price gains across the country are moderating, they remain particularly high on the West Coast due to an inventory shortage.
---
TAHOE PROPERTY LARGEST BITCOIN REAL ESTAT BUY YET?
A recent land-parcel sale in the Tahoe region's Martis Camp resort may be the largest ever residential real estate deal funded entirely by Bitcoins.
According to a Wall Street Journal article, the buyer — an unidentified Silicon Valley entrepreneur — suggested using the virtual currency to seal the $1.6 million deal. BitPay, the firm that processed the payment, said that the sale was the largest property transaction it had handled but it may indeed by the biggest ever.
"As far as I know, this would definitely be a record breaker" Alan Silbert, CEO of BitPremier told The Wall Street Journal.
---
SELLERS ASK FOR 30 PERCENT MORE FOR HOMES IN TOP PUBLIC-SCHOOL DISTRICTS
Private schools can be pricey, but so can homes in top-rated school districts, a recent study by Trulia found.
In an Aug. 13 blog post, Trulia Chief Economist Jed Kolko found that asking prices for homes in a school district with a GreatSchools rating of nine or 10 were 32 percent above average. On the other hands, asking prices were 41 percent below average in areas with GreatSchools ratings of one or two.
Kolko points out that although buyers who don't pay private-school tuition can afford a much pricier house, in the long run, education isn't cheap.
"The hard truth is that both can cost an arm and a leg," he wrote.
 (Photo: Flickr/Shawn Rossi)