Tight inventory has remained an issue for Bay Area homebuyers throughout 2013, but shoppers in some Bay Area cities have been grappling with the other side of that coin: the extreme speed with which properties leave the market.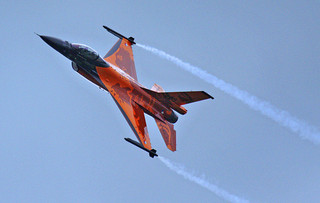 Across Pacific Union's eight Bay Area regions, single-family homes stayed on the market for an average of 48.5 days in November. And while buyers in some cities and towns can afford to bide their time searching for the perfect property and price tag, those in some of our region's most in-demand pockets will need to act fast to land a home.
To determine which of our Bay Area markets are zipping along at the quickest pace, we turned to the MLS. As of Dec. 11, here's the lowdown on days on market (DOM) in November across our regions:
1. Sausalito – 12 Days – The Marin County city of Sausalito tops our list, with an average DOM of 12 in November. Sausalito is the only Marin city where houses stayed on the market less than a month, and homes in the city flew off the shelves 79 percent faster than in the county as a whole.
2. Palo Alto – 16 Days – Buyers in Palo Alto snapped up homes in an average of 16 days, more than twice as fast as in our Silicon Valley region overall. Homes in Palo Alto haven't sat on the market for more than 20 days since January, and at their September lows were gone in an average of 10 days.
3. Moraga – 20 Days – After an October lull, when Moraga homes stuck around for more than a month, the average DOM was down to 20 in November. Moraga was a popular choice for Contra Costa County buyers in the spring and summer, when the DOM ranged from 16 to 19.
4. San Francisco District 1 – 20 Days – San Francisco is one of our fastest-moving markets overall, with the DOM averaging 33 in November. In District 1, which includes the Richmond and Sea Cliff neighborhoods, houses were gone in an average of 20 days, the fastest in two years.
5. Los Altos – 22 Days – With an average DOM of 22, Los Altos is tied for the second-speediest market in our Silicon Valley region. And while serious buyers in the city shouldn't delay, they have about a week longer than in October, when homes disappeared in an average of 14 days.
6. Menlo Park – 22 Days – As in Los Altos, Menlo Park homes for sale were gone in a little more than three weeks. In the third quarter, homes were on the market for between 24 and 45 days, but in October, that number dropped substantially to 17.
7. Piedmont – 22 Days – Homes in Pacific Union's East Bay region have been hot commodities all year, and Piedmont ZIP codes remain among the most desirable. Piedmont homes for sale left the market in 22 days in November and have never lasted longer than a month so far this year.
8. San Francisco District 6 – 22 Days – The DOM number in San Francisco's District 6, which includes Lower Pacific Heights and Hayes Valley, has varied widely throughout 2013, ranging from 81 in June to 10 in September. November's 22 days is the fourth-fastest time frame during which homes in the district sold this year.
9. San Ramon – 23 Days – Buyers haven't been hesitating to make a move in San Ramon for most of 2013 – homes have never lasted here for more than an average of four weeks. At 23 days, homes in the city sold on an average of 34 percent faster in November than in Contra Costa County overall.
10. American Canyon – 25 Days – Buyers in our Napa County region, where homes stayed on the market for an average of 78 days last month, could afford to take more time deciding than anywhere else in Pacific Union's Bay Area region. In what could be just an anomaly or the start of a trend, American Canyon homes, which previously had a 2013 DOM low of 40, left the market in just 25 days.
(Image: Flickr/Barry 13092)