Economic hardships during the recent recession forced many people to move in with family members. College graduates unable to find work and young families who couldn't make ends meet moved in with their parents or siblings. Some elderly parents, too, found it necessary to move in with their children.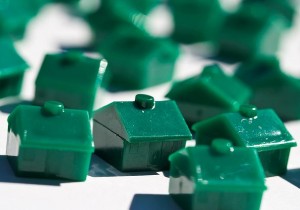 Economists and experts who track such statistics assumed that families would spread out again once they were able to make it on their own, but a curious thing has occurred: Many families are rediscovering the benefits of togetherness.
"While many families came together because of the economy, they stayed together by choice," according to Donna Butts, executive director of Generations United, which published a report called "Family Matters: Multigenerational Families in a Volatile Economy."
Butts was quoted above in a recent New York Times article on multigenerational households. She went on to say that "people expect stress from this arrangement, but they don't expect the benefits."
Of the multigenerational households examined in the study, 66 percent said they doubled up because of economic problems.
And while 78 percent agreed that "at times, my family's multigenerational arrangement can contribute stress among family members," an even larger majority, 82 percent, said that the new living arrangement "has enhanced bonds or relationships among family members."
A solid majority agreed that living with family members improved the financial situation of at least one member of the household and also "made it easier to provide for the care needs (such as child care, older-adult care, or special medical care) of one or more of my family members."
Social scientists say multigenerational households may be a lasting trend, according to the Times article. These living arrangements are common among many ethnic groups, and it was typically how families lived decades ago.
To that end, homes are being reconfigured to make room for more people living under one roof.
For example, some builders are offering floor plans that include semi-independent suites with separate entrances, bathrooms, and kitchens. And more buyers say that they would pay extra for a home with an in-law suite, according to the 2013 Home Features Survey by the National Association of Realtors.
(Image: Flickr/Woodleywonderworks)