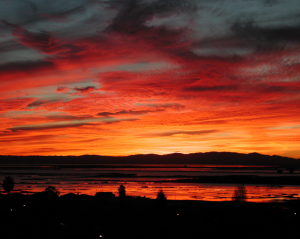 Many visitors passing through American Canyon see the city, located on Napa County's southern border, as a gateway to the alluring Napa Valley farther to the north.
The local residents see it differently, however.
Never mind that American Canyon sits in an enviable location — just 35 miles north of San Francisco — and never mind that state Route 29 runs through the center of town, offering easy access to both state Route 37 and Interstate 80. And never mind that Napa County Airport is just outside the city limits.
To the locals, American Canyon is an attractive destination all on its own.
The city of 19,000 residents is at the center of the fastest-growing area of Napa County. It is also home to one of the region's newest schools, American Canyon High School, which opened in 2010 and boasts a 400-seat community theater, as well as a football stadium, baseball and soccer fields, tennis courts, and a swimming pool.
American Canyon itself wasn't incorporated as a city until 1992, after going by Napa Junction for more than 100 years.
The city has an attractive mix of midcentury homes and newer, more upscale developments.
In May the median sales price for homes was $368,000, up 42 percent from a year earlier, according to MLS data. Homes sold after an average of 48 days on the market, and sellers received an average of 5.4 percent more than their asking prices.
American Canyon offers several shopping centers, including Canyon Plaza, Canyon Corners, and a Walmart Supercenter.
Restaurants popular with local residents include All Spice Indian Restaurant and Mi Zacatecas, both on American Canyon Road, and La Strada, on Broadway Street.
In a comment posted to Pacific Union's American Canyon reviews page, user Ntrench noted that comfortable living and easy access to all that the Bay Area has to offer make American Canyon a great place to call home.
"Not only is it close to the beautiful vineyards and rolling hills that surround the area," Ntrench wrote, "but its most recent upper middle-class makeover has made it a great community to be a part of."
(Photo courtesy of 5 Flip-Flops (Earl), via Flickr.)