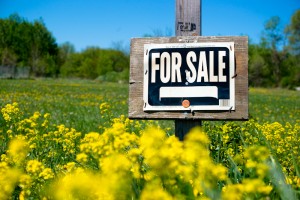 We're not out of the woods yet, but housing inventory levels seem to be improving in the Bay Area and the U.S. after a long, painful drought.
The latest national figures from Realtor.com show the number of homes for sale has jumped 25 percent this year, beating normal seasonal upticks.
May inventories increased 5.8 percent over April, handily outperforming last year's hike of 1.8 percent during the same period.
"As the spring homebuying season transitions into summer, some regions across the nation are seeing month-over-month inventories replenishing above usual seasonal patterns as sellers begin to respond to pent-up demand," Realtor.com said in a statement. "Many previously 'hot' regional markets such as Sacramento and Stockton in California are in the process of balancing out."
In San Francisco, the number of listings increased 14.9 percent between April and May, though the May figure of 2,966 homes for sale was still down 24.7 percent from a year earlier. The Oakland market saw a similar month-over-month uptick of 14.4 percent in May, Realtor.com said.
The April-to May-jump also came in at 14 percent for single-family homes in Pacific Union's East Bay region, which includes Berkeley, portions of Oakland, Piedmont, Albany, Kensington, and El Cerrito. That's compared with an 11 percent increase during the same period last year.
"Even though inventory started out at an incredibly low point this year, we've had a steady rise," one of Pacific Union's top East Bay real estate professionals said. "My guess is that what we're seeing now is more than a seasonal increase."
In addition, the percentage of homes under contract in the sizzling East Bay market declined slightly in the last week of May and the first two weeks of June, according to MLS data.
While the market remains extremely competitive, it could reach a more balanced state in coming months if that trend holds, our professional said.
The number of homes for sale also continued to rise in Napa County, with 172 new listings in March and continued progress throughout the spring.
"Inventory hit its all-time low in February 2013 and has steadily been climbing," said Linda Carroll, branch executive for our Napa and St. Helena offices.
Carroll attributed the recent spike to seasonal patterns and price increases, which have boosted equity and prompted more sellers to list their homes. While the market is still extremely tight, the new inventory also has provided a bit of relief to buyers – at least to those still willing to brave the process.
"We've lost some buyers from previous months when it was so competitive," Carroll noted.
(Photo by Lisbokt, via Flickr.)