We're extremely proud to announce that The Wall Street Journal and REAL Trends Inc. recently ranked seven Pacific Union real estate professionals as among the country's most elite.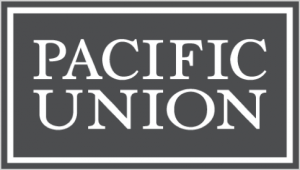 The seven professionals – Nina Hatvany, Tracy McLaughlin, Tom LeMieux, Dana Green, Steve Gothelf, Ted Bartlett, and Tina Bartlett Hinckley – all placed in the top 250 in the U.S. for closed 2013 sales volume.
The news is the latest in a line of accolades our company and leadership have earned thus far in 2014. In May, REAL Trends ranked Pacific Union No. 3 in the U.S. in terms of average sales price for the second consecutive year. Earlier in the spring, Christie's International Real Estate named us its 2013 Affiliate of the Year, while the Web Marketing Association lauded us for our forward-thinking digital listing presentation tool.
Here's a look at our top-250 honorees and their outstanding 2013 accomplishments:

| | |
| --- | --- |
| Nina Hatvany – Nina placed No. 19 in the nation – up four spots from last year — for the largest amount of closed transactions, with $210,439,735 in sales in 2013. Ranked as the top San Francisco-based real estate professional in the U.S., Nina works out of Pacific Union's Presidio office. | |
| Tracy McLaughlin – Tracy moved up the list to No. 55 after placing 175th last year. With $121,783,000 in sales, she had the highest transaction volume of any Marin County professional and is based out of our Ross office. | |
| Tom LeMieux – With $101,478,750 in sales, Tom ranked No. 80 on the list and works from Pacific Union's Menlo Park office, which opened earlier this year. | |
| Dana Green – Dana ranked 116th on the list, with $86,162,970 in closed sales. She is based in Pacific Union's Lafayette office in Contra Costa County. | |
| Steven Gothelf – With $74,253,325 in sales volume, Steven placed 153rd on the list and operates out of our Presidio office in San Francisco. | |
| Ted Bartlett and Tina Bartlett Hinckley – Ted and Tina placed 149th on the list of top teams, with sales of $96,085,000. They are based in our Presidio office. | |