As we noted earlier in the year, Pacific Union had a phenomenal 2013, increasing our sales volume by 40 percent and growing twice as fast as the overall real estate market. These results have propelled our firm upward on two notable industry indexes: REAL Trends 500 and RISMedia's annual Power Broker Report.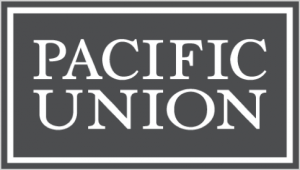 For the second consecutive year, the REAL Trends 500 report ranked Pacific Union No. 3 in the U.S. by average sales price: $1,144,319. Sales volume grew from $3.9 billion in 2012 to $5.5 billion in in 2013, which boosted our company five spots up the national-rankings list. Currently, REAL Trends recognizes Pacific Union as the 13th largest brokerage in the country by sales volume.
Pacific Union had the No. 2 highest average sales price of any California-based broker and was the second fastest growing firm in the state in terms of sales volume.
And for the second year running, Pacific Union improved its standings in RISMedia's Power Broker report, another industry publication that ranks the 500 largest brokerages in the United States.
RISMedia rated Pacific Union as the 14th largest U.S. broker by sales volume, up from No. 18 in 2012 and No. 23 in 2011. Our firm also moved up nationally by number of homes sold, to 115th from 125th in 2012. In 2013, Pacific Union sold 4,848 homes, up from 3,845 the preceding year.
We'd like to congratulate and thank our team of top-performing Northern California real estate professionals, who embody our company's principle of elite performance. Pacific Union's commitment to recruiting only the region's best and brightest professionals is the reason for our outstanding results and continued success.