Hot on the heels of a report that California home prices have returned to prerecession levels comes news that the state unemployment rate dropped below 8 percent for the first time since late 2008. And the Bay Area is leading the Golden State's economic and housing recovery, with four of our local nine counties boasting jobless rates at or below 5 percent.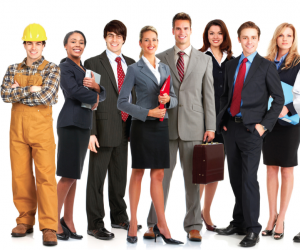 According to California's latest monthly unemployment report, jobless claims fell to 7.8 percent on a seasonally adjusted basis in April, the first monthly decline of 2014. Employment rates in the state haven't been this favorable since September 2008, statistics from the state Employment Development Department show. California added just over 56,000 jobs in April, almost five times as many as in the previous month.
Here in the Bay Area, unemployment rates dropped in all nine counties in March. At 3.9 percent on a nonseasonally adjusted basis, Marin County continued to have the lowest unemployment rate in the state, followed by San Mateo County (4.2 percent) and San Francisco (4.4 percent).
As the San Francisco Business Times noted late last week, these three counties have reached statistical full employment, which economists generally consider to be less than 5 percent. And if Bay Area job growth continues in the coming months, even more of our local counties could soon return to full-employment status.
Napa County's April unemployment rate was 5.0 – tied for fourth lowest in the state – while Sonoma (5.3 percent), Santa Clara (5.3 percent), and Alameda (5.7 percent) counties followed close behind. As was the case in March, all nine Bay Area counties had employment rates better than the state average.
The construction industry continues to lead California in annual job gains. Construction firms added about 673,000 jobs in April, a year-over-year gain of 6.6 percent. Job growth in this sector can only be promising news for hopeful homebuyers in the Bay Area, where already tight inventory conditions were shrinking in most parts of our region as the busy spring season got going.
(Photo: Flickr/Thompson Rivers University)