Good news for Bay Area buyers: Fair Isaac Corp., the company behind FICO credit scores, is urging lenders to lower the minimum-score requirements for home loans.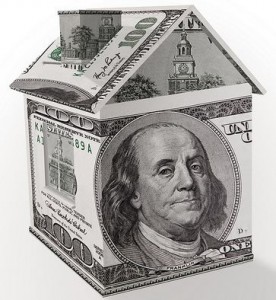 Fair Isaac says the high credit-score "cutoffs" that mortgage lenders imposed during the housing crisis are tighter than necessary. That's according to veteran real estate columnist Kenneth Harney.
FICO credit scores that were considered acceptable risks for mortgage applicants in the early 2000s — the 640 to 680 range — were exceedingly rare until recently. FICO scores run from 300 to 850, and most buyers in the first quarter of 2014 needed scores higher than 700 to get their home loan approved.
We reported in this this blog last month that lenders have started to loosen their credit requirements, and Harney confirmed in a recent column that Fair Isaac's own researchers found that the risk of default on more recent borrowers is much lower than it was at the onset of the recession.
In 2005, for example, 36 borrowers with a FICO score of 700 paid their loans on time for every one who went into major default. In 2011, however, 91 borrowers paid their loans on time for every one who defaulted — a big decline in risk to lenders.
Researchers at VantageScore Solutions, a Fair Isaac rival, found similar results. The company concluded that mortgage lenders could safely expand the pool of homebuyers by lowering their credit-score requirements — without loosening up on other standards of down payments or debt ratios.
Earlier this year, Wells Fargo, the nation's largest mortgage lender, cut the minimum acceptable FICO score for conventional loans from 660 to 620. In addition, it lowered score requirements for Federal Housing Administration loans to 600.
Other lenders have also trimmed their FICO requirements. With mortgage rates still at historically low levels, it looks like there will be no shortage of buyers bidding for the perfect Bay Area home throughout 2014.
If you plan to buy a home in the Bay Area or the Tahoe/Truckee region, Pacific Union's mortgage partner, Mortgage Services Professionals, can offer loan advice and consultation to help make your purchase a success.
(Image: Flickr/401(K) 2012)