Pacific Union is pleased to share the news that we recently won a prestigious accolade for our custom-built digital tool, which allows real estate professionals to give high-quality client presentations with the click of a button.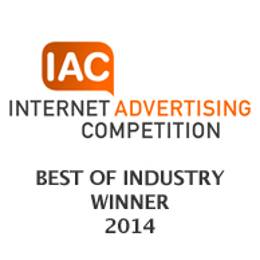 The Web Marketing Association award for Best Real Estate Interactive Application honors Pacific Union's latest forward-thinking initiative: a unique digital listing presentation launched at the end of 2013 that's the only client-engagement tool in the industry to publish in three media — iPad, Web, and print — with one command.
"The development and implementation of our digital-listing technology is most representative of our core values of teamwork, trust, and innovation," Pacific Union CEO Mark A. McLaughlin says. "Our team of real estate professionals and their clients deserve an innovative marketing platform. As a leader in our industry, Pacific Union will continue to push the envelope with new client engagement tools."
Pacific Union developed the interactive application in conjunction with San Francisco-based digital consultancy firm SolutionSet, a division of Epsilon. The tool enables real estate professionals to present clients with comparative market analysis in three different forms: via a proprietary and fully interactive iPad app, on a secure website, or as a high-quality printed presentation.
"Great attention was paid to the user experience, both in terms of enabling agents to easily create presentations and in terms of producing beautifully designed presentations that provide an engaging experience for clients in any context," the Web Marketing Association said in an announcement of the Internet Advertising Competition award.
"Perhaps more importantly, being able to show presentations on iPads is already helping to differentiate Pacific Union and to underscore its position as a modern, innovative brand," the association said.
(Image: IAC)