Here's a look at recent news of interest to homebuyers, home sellers, and the home-curious:
BANK REPOSSESSIONS LOWEST SINCE 2007
U.S. foreclosure filings may have inched up from February to March, but the long-term view is more optimistic: In March bank repossessions reached their lowest levels since July 2007.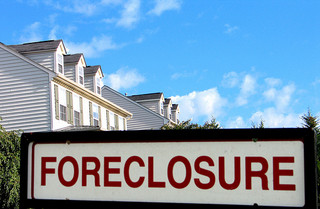 According to RealtyTrac's most recent U.S. Foreclosure Market Report, there were 117,485 foreclosure filings in March, up 4 percent from the previous month but still 23 percent below levels observed last March. Foreclosure activity has now decreased year over year for 42 straight months.
However, 19 states including California saw a jump in foreclosure starts from the first quarter of 2013. Starts in the Golden State were up 10 percent, a trend RealtyTrac attributes to an increase in judicial foreclosure filings.
The report also found that more than half of bank-owned properties across the country are still occupied by the former owner or a tenant. The San Jose area had one of the highest rates of occupied bank-owned homes in the country, at 73 percent.
---
MORTGAGES EASIER TO GET NOW THAN IN PAST THREE YEARS
Here's a fact to motivate buyers reluctant to enter the Bay Area's scorching housing market: Mortgage availability is currently higher than it has been in the past three years, according to The Wall Street Journal.
The Mortgage Bankers Association's Mortgage Credit Availability Index hit 114 in March, which the publication says is the highest level recorded since the index's creation three years ago. Still, had the MCAI existed in 2007, its reading would have come in around 800, meaning much more credit was available to buyers, the article says.
The Wall Street Journal reports that lenders aren't necessarily spreading the love to all home shoppers and notes that some are focusing only on buyers seeking jumbo loans.
---
SAN FRANCISCO ELLIS ACT REFORM CLEARS FIRST HURDLE
As we discussed in a February Pacific Union blog post, a group of San Francisco politicians is fighting to amend the Ellis Act, a law that critics claim owners abuse to oust longtime tenants. SFGate reports that the proposed legislation earned its first victory in Sacramento last week, despite the protests of opponents such as the California Apartment Association.
The bill, named SB1439, received the six votes necessary to clear the Senate Transportation Committee, although SFGate notes that it will face additional obstacles while winding its way through the legislature.
San Francisco Mayor Ed Lee – a backer of the bill — attended the hearing and told reporters that while new construction will remain important in addressing the city's constrained housing stock, preserving existing units is also part of the solution.
San Francisco Assemblyman Tom Ammiano has also challenged the Ellis Act in its current form with bill AB2405, which would allow the city to put a moratorium on evictions invoking the law when housing availability shrinks to a certain level.
---
FREDDIE MAC BULLISH ON 2014 HOUSING MARKET
Freddie Mac is feeling just fine about the coming year for our country's housing market, which the agency says is now stronger than at any period since the Great Recession.
By the end of 2014, Freddie Mac estimates that mortgage originations for new home purchases will account for 61 percent of all activity, compared with 39 percent in 2013. The agency also expects homes sales to increase 3 percent, values to rise 5 percent, and construction activity to pick up 20 percent in 2014.
The agency believes mortgage rates will near 5 percent by the end of the year. As of last week, the average rate for a 30-year, fixed-rate mortgage was 4.34 percent, according to Freddie Mac.
(Photo: Flickr/Taber Andrew Bain)