As rent prices have soared over the past few years in San Francisco, evictions that invoke the Ellis Act — a California state law that allows landlords wishing to cease operations to evict longtime tenants without cause – have steadily increased.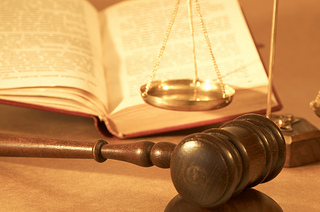 Now a group of San Francisco leaders, including Mayor Edwin Lee and state Sen. Mark Leno, are pushing California lawmakers to amend the Ellis Act to deter investors from leveraging the law to displace rent-controlled tenants who cannot afford current market rates.
"Unfortunately, the Ellis Act is too often being abused by real estate speculators looking for a quick profit," Leno said in a November statement. "Given that only 15 percent of San Franciscans can afford new market rate rentals, a large segment of our City's population is at risk of losing their homes through abuses of the Ellis Act."
Landlords had invoked the Ellis Act 165 times in 2013 as of Nov. 15, according to Curbed. Though Ellis Act evictions are down more than 50 percent from a decade ago, they have risen about 40 percent since 2011.
HOW THE ELLIS ACT WORKS
Enacted in 1985, the Ellis Act allows landlords who wish to "go out of business" to evict tenants, regardless of how long they have lived in the building. Though landlords cannot re-rent the units for higher prices for five years following the evictions, they can attempt to convert them to condos or tenancies in common (TICs) and then flip them for a profit.
Landlords who use the Ellis Act to remove rent-controlled units from the market currently are required to pay each tenant about $5,000 in relocation expenses. They also must report the Ellis Act eviction to the county, which records any rental restrictions placed on the units so that landlords cannot simply re-rent them at market rates.
Though San Francisco's condo-conversion lottery has been suspended until at least 2024, a building's eviction history can disqualify an owner from converting the units to condos or prevent it from bypassing the lottery. (For in-depth information on this complex subject, see this article by San Francisco attorney Andy Sirkin.) Therefore, it is in an owner's best interest to avoid invoking the Ellis Act whenever possible.
The primary way that landlords can skirt the Ellis Act is by offering tenants a large sum of money to voluntarily leave. Under such a scenario, a tenant and landlord could negotiate a buyout amount, and the landlord would never have to record the eviction with government agencies, making the transaction immune to Ellis Act restrictions.
PROPOSED ELLIS ACT REFORMS
On Jan. 14 the San Francisco Board of Supervisors unanimously approved a resolution urging California lawmakers to make several changes to the Ellis Act.
One proposed change to the law would increase the relocation amount that landlords must pay displaced tenants, while another would require property owners who offer tenants large cash buyouts to record the eviction with the city.
In essence, officially recording the eviction with San Francisco's government would translate to an Ellis Act displacement and would affect the owner's ability to convert the units to condos.
Earlier this week, San Francisco Supervisor David Campos introduced legislation that would require landlords who invoke the Ellis Act to pay ousted tenants for up to two years following the eviction. The city controller's office would determine the difference between the tenants' former rents and the current market rate for a comparable unit and multiply it by 24 months.
Paula Griffiths, Pacific Union Property Management's vice president of marketing and business development, says the proposed two-year payments would discourage owners from reoccupying units under the Ellis Act, as well as impact investors seeking to purchase a tenant-occupied building.
"The real nucleus of this issue is the balance of power between the owner of the house and the tenants who occupy it and whether it is property owners' responsibility to compensate for a city that can't keep up with enough affordable housing for its growing population," Griffiths says.
Opponents of Ellis Acts reform – including the San Francisco Apartment Association and the Small Property Owners of San Francisco Institute – have already filed lawsuits challenging recent changes to the city's rental laws.
(Image: Flickr/Steven J. Topazio)