A few months back we noted that San Jose and San Francisco ranked as the top two U.S. regions where residents were happiest with their lives. So it comes as little surprise that Bay Area employees are also the most satisfied in the country, an intangible that will surely help our region continue to attract highly skilled workers and drive fierce demand for housing.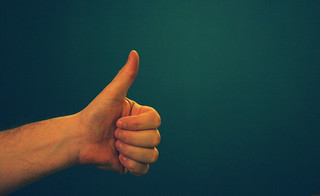 Glassdoor's annual Employment Satisfaction Report Card ranked San Jose as No. 1 in the U.S. for worker happiness, followed by San Francisco at No. 2. Both regions also topped 2013's report in the same order.
The study, which measures employee contentedness on a scale from zero to five, gave San Jose an overall satisfaction rating of 3.5, up slightly from last year's study. San Francisco received a rating of 3.4, unchanged from 2013.
San Jose also finished first in the compensation and benefits category and was the only U.S. region to notch a 3.5 in that department.
San Francisco employees were among the country's most optimistic about the economy. Forty-eight percent of the city's workforce believes that the economy will improve in the next six months, the third highest rate in the nation.
The number of companies hiring in both San Jose and San Francisco grew by 19 percent on an annual basis, when compared with figures from last year's report. Software engineers are currently the most in-demand employees in both regions, underscoring the Bay Area economy's reliance on the tech sector.
Indeed, Bay Area high-tech heavyweights fill five of the top 10 slots in Glassdoor's Employees' Choice Awards 2014, which rank companies based on employee-satisfaction rates. San Francisco-based Twitter came in at No. 2, while Mountain View's LinkedIn placed third. Silicon Valley-based companies Facebook, Google, and Guidewire also cracked the top 10.
And while hefty salaries certainly don't guarantee employee happiness, it's difficult to dismiss the impact wages have on worker satisfaction, particularly in high-cost regions of the U.S. like the Bay Area.
California Employment Development Department data shows that the mean wages in our local regions are the highest of any metropolitan statistical area in the state. In the first quarter of 2013, San Jose area residents earned an annual mean wage of $70,502, the most in California. The San Francisco area had California's second highest median wage — $66,858 – followed by Oakland at $59,886.
But salaries aren't the only factor likely influencing job satisfaction here in the Bay Area. A March SFGate article details the kinds of perks some local tech startups offer employees, including unlimited vacation time, free house cleanings, and subsidized meals.
(Image: Flickr/Sarah Reid)