Here's a look at recent news of interest to homebuyers, home sellers, and the home-curious:
DISTRESSED SALES LESS THAN 5 PERCENT IN FOUR BAY AREA COUNTIES
Rapidly rising home prices have restored equity to many Bay Area homeowners, pushing the number of distressed sales in most of our counties into the single-digit range.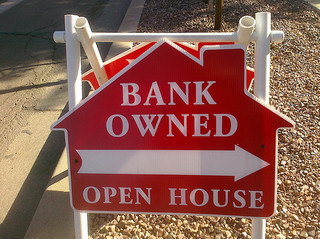 A recent report from the California Association of Realtors shows that four Bay Area counties led the state with the fewest distressed sales in May. Alameda County had the smallest rate of distressed sales in California at 2 percent, followed by Marin, San Mateo, and Santa Clara counties at 3 percent.
Distressed sales accounted for 11 percent of all California transactions in May, half of what they did one year ago. With the exception of Solano, all Bay Area counties included in the report bested the statewide average, though Solano saw the largest year-over-year distressed-sales decline in our region.
---
BAY AREA HOME PRICES: OVERVALUED BUT NO LOOMING BUBBLE
Home prices in three Bay Area markets are currently among the nation's most overvalued but not nearly to the extent they were eight years ago.
According to Trulia's latest Bubble Watch report, home prices in San Jose are 11 percent overvalued, the sixth highest in the country. At 10 percent overvalued, Oakland homes were next on the list, followed by San Francisco in 10th place (6 percent overvalued). Back in 2006 – before the housing crisis — all three markets were overvalued by more than 50 percent.
Still, slowing price gains across the country should prevent another bubble, Trulia Chief Economist Jed Kolko says.
"We'd be at greater risk of heading toward a bubble if price gains were still accelerating, but they're not," Kolko wrote.
---
MOST CALIFORNIA HOMEBUYERS USE SOCIAL MEDIA IN SEARCH
Social media and mobile devices are playing an increasingly key role in the homebuying process, a recent survey found.
More than 75 percent of Golden State homebuyers used social media in their home-search process, up from 52 percent in 2011, according to a poll conducted by CAR. Respondents said they primarily accessed social media to solicit buying advice from friends and track down neighborhood information.
Facebook pages are also becoming a near necessity for real estate professionals, the survey found. More homebuyers are researching agents via their Facebook pages, causing related Google searches to drop 18 percent in the past year.
And buyers overwhelmingly rely on mobile devices during their house hunts, CAR's poll shows. More than 90 percent of respondents said they used a mobile device to access the Internet while looking for a home, with searching for comparable prices being the primary reason.
---
NEW HOME SALES REACH SIX-YEAR HIGH
New home sales were on the uptick in May, reaching their highest levels since 2008.
The National Association of Home Builders says 504,000 new homes sold across the country, an increase of 18.6 percent from the previous month. New home sales in Western states jumped by 34 percent, second only to the Northeast U.S.
The increase in sales isn't surprising and demonstrates increasing homebuyer confidence in the market, according to association Chairman Kevin Kelly.
"These numbers are in line with our recent builder surveys, which indicate that more consumers are getting off the fence and coming back into the marketplace," Kelly said.
(Photo: Flickr/Nick Bastian)