Here's a look at recent news of interest to homebuyers, home sellers, and the home-curious:
SAN FRANCISCO INVESTORS NET BIGGEST EQUITY RETURNS IN THE U.S.
Investors who have funneled money into the San Francisco housing market are netting huge equity returns, leading to speculation that rental property owners may soon sell, a recent report says.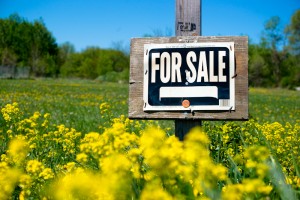 Over the past three years, institutional investors who purchased a single-family home in San Francisco have realized equity returns of 63 percent, according to RealtyTrac, the largest gain of any major U.S. metro area. The company defines an institutional investor as one who buys at least 10 properties in a calendar year.
Across the country, institutional investors earned equity returns averaging 26 percent, RealtyTrac says. The company notes that while institutional investors don't appear to be selling off assets at the moment, price appreciation gives them the motivation to do so.
Then again, with the most expensive rental prices in the nation, San Francisco investors also have solid incentive to hold.
---
RUNNING DOWN THE BAY AREA'S MUST-SEE HOLIDAY DISPLAYS
'Tis the season for holiday decorating, and some local homeowners are sparing no expense to spread the yuletide cheer.
SFGate.com recently took a look at the Bay Area's best holiday displays, starting with "Deacon Dave's," a Livermore home that has been attracting crowds for more than 30 years and contains 372,000 lights. Other locals take less conventional approaches to decking the halls, with two San Jose neighbors synchronizing their homes' light displays with a variety of holiday tunes, a spectacle known as Glacier Lights.
The article also highlights several streets where all or most owners decorate their homes, including enclaves in Palo Alto, San Mateo, Oakland, and Alameda.
---
U.S. ECONOMIC GROWTH TO STRENGTHEN IN 2015
Although 2014 has been a volatile year for the U.S. economy and will end with less growth  than measured in the previous year, Fannie Mae expects the pace to pick up in 2015.
In a news release, Fannie Mae projects that the U.S. economy will grow by 2.7 percent in 2015, compared with a forecasted 2.1 percent this year. As a result, the company said that it expects housing starts to increase by 22 percent and home sales to rise by 5 percent next year.
"We anticipate a fairly strong increase in housing starts in response to stronger employment and some improvement in related household incomes," Fannie Mae Chief Economist Doug Duncan said in a statement.
---
WEALTHY AMERICANS BUYING MANSIONS AS FAMILY HEIRLOOMS
You can't take your home with you when you die, but luxury buyers are increasingly purchasing high-end properties for the purpose of keeping them in the family for generations to come.
According to The Wall Street Journal, a survey found that 64 percent of affluent Americans said it was likely they would purchase a home in order to pass it on to family members. The article says that so-called legacy homes cost a minimum of $5 million to build, but because their buyers tend to prefer homes in traditionally affluent areas, they represent a solid long-term investment.
The Journal notes that legacy homebuyers are decking out their purchases with features that will appeal to multiple generations, including volleyball courts, equestrian facilities, home theaters, and rooms designed for playing video games.
 (Photo: Flickr/Liskbot)