In news that bodes well for our local housing markets in the coming year, the Bay Area remains California's job growth leader, with the Oakland and San Jose metro areas making healthy contributions in November.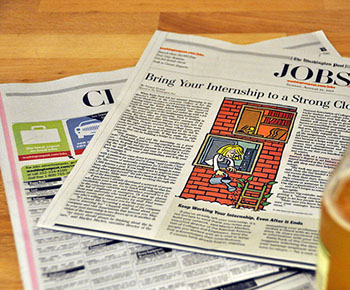 A new report form Palo Alto-based Center for Continuing Study of the California Economy says that the Oakland metro area added 8,700 jobs in November, while San Jose gained 8,600 new positions. Those two regions alone accounted for nearly three-quarters of the 23,300 jobs added across the Bay Area last month.
Over the past year, the Bay Area has increased employment by 3.3 percent, meaning that our region is "far outpacing the state and national growth rates," according to CCSCE.
Perhaps buoyed by the job gains in Oakland, Alameda was the only Bay Area county to see its unemployment rate decline from October to November, falling to a nonseasonally adjusted 5.6 percent, the most recent labor statistics from the California Employment Development Department show. Jobless claims were unchanged from October in Contra Costa, Marin, San Mateo, and Santa Clara counties.
The remaining Bay Area counties posted slight month-over-month unemployment upticks, with the exception of Napa County, where jobless claims jumped nearly a full percentage point to 5.3. Still, all nine Bay Area counties boast unemployment rates lower than the California average, which fell to 7.2 percent in November on a seasonally adjusted basis, down from 7.3 percent in the preceding month.
The Bay Area's economic prosperity has no doubt played a crucial role in the statewide recovery; CCSCE notes that even those who stopped looking for jobs in the depths of the most recent recession are finally able to find work. California's unemployment rate is now the lowest it has been since June 2008, according to the historical data from the EDD.
But challenges remain for the state, says CCSCE, including a shortage of new housing and low affordability. The organization also notes that by historical standards, California's economic recovery is still moderate with sluggish income growth, a situation exacerbated by rising home prices and rents.
(Photo: Flickr/Kevin Harber)