At Pacific Union, we take pride in giving back all year long to the local communities in which we live and work, but we intensify our efforts during the holiday season. Whether it is sponsoring food drives and toy donations or adopting families to provide them with gifts, our real estate professionals and employees appreciate the opportunity to help their Bay Area neighbors in need.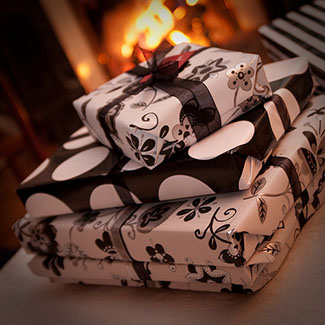 Here's what we're doing to lend a hand in each Bay Area region we serve this holiday season:
Contra Costa County
Our Contra Costa offices donated to three charitable endeavors this year: the Salvation Army's Angel Tree program, the Wounded Warrior Project, and the Livermore-based Taylor Family Foundation.
The Angel Tree Program provides brand-new clothing and toys for disadvantaged families, with the names, ages, and genders of the kids written on paper angel tags on trees. Our Contra Costa real estate professionals selected at least one tag from the tree and bought gifts for those children.
Our professionals also donated to the Wounded Warrior Project, a program that raises awareness and helps service members through aid and assistance, as well as the Taylor Family Foundation, which supports Northern California children and at-risk youth suffering from chronic and life-threatening ailments. Pacific Union's Contra Costa offices have raised more than $10,000 for both charities in 2014.
East Bay
Offices in our East Bay region are conducting their annual Virtual Food Drive for the Alameda County Community Food Bank. With the goal of alleviating hunger in local communities, the food bank serves thousands of families throughout the holiday season. For every dollar donated, the organization can purchase approximately $6 of food.
Our East Bay team aims to raise $14,000 in 2014, an increase from last year. Pacific Union donated $7,000 from its Community Fund to kick off the proceedings. Donors can pledge funds here and choose Pacific Union as a partner to contribute. Our East Bay offices have raised more than $11,000 as of mid-December, and the fundraising effort will continue until Dec. 31.
Marin County
Our Marin County offices have joined to organize two endeavors: a holiday food drive for the Marin Food Bank, and a continuing effort to raise money for the Marin Community Fund.
The Marin food drive comes with a goal of $2,500 in donations, and our local team was more than halfway toward meeting that target as of mid-December. Donations can be made on the Marin Food Bank website.
Marin's regional community fund, operational since March, lets real estate professionals set aside a specific amount from a closed escrow to be donated to the charity or charities of their choice. Pacific Union then matches 25 percent of each donation. Approximately 58 real estate professionals contribute on a regularly basis, and we hope for 100 percent participation before March 2015.
Napa County
Napa County's offices are in the midst of the annual Toys for Tots drive, where real estate professionals, clients, and staff donate brand-new toys to be wrapped and given to children by the Salvation Army. An institution for approximately 10 years, the program aims to deliver a message of hope to less-fortunate kids and assist them in developing into responsible citizens through the donations.
San Francisco
For nearly 10 years, the San Francisco offices have participated in the San Francisco Firefighter's Toy Program, the largest toy drive in the city and the oldest in the country. Barrels with the drive's logo are distributed to each office, and real estate professionals, staff, and their families are encouraged to donate unwrapped toys or money. Three hundred San Francisco firefighters distributed more than 200,000 toys in 2013. Click here for more information and to make a donation.
Silicon Valley
Pacific Union's Silicon Valley offices are participating in two programs: One Warm Coat, an annual drive for donating coats to the Ecumenical Hunger Program; and an adopt-a-family initiative.
The One Warm Coat program encourages agents and clients to contribute gently used coats and jackets. The drive runs through Jan. 12, and clothing donations can be made at Pacific Union's Menlo Park office.
The adopt-a-family activity involves donating items to fulfill holiday gift wishes for a number of local families. To learn more, contact Operations Manager Shawna Borg.
Sonoma County
Pacific Union's three Santa Rosa offices recently participated in the annual coat drive, sponsored by the Santa Rosa Chapter North Bay Associates of REALTORS. The lightly worn coats and jackets benefitted Catholic Charities Homeless Service Center, Redwood Covenant Church Charities, and Redwood Gospel Mission. Additionally, approximately 15 agents from the Santa Rosa locations volunteered at Redwood Empire Food Bank on Dec. 17.
The Healdsburg office participated in the Healdsburg Presents Project Adopt-a-Family program, for the second consecutive year. The team adopted a mother with three children and purchased bicycles, clothing, and toys to spread holiday cheer.
Sonoma Valley
Our Sonoma Valley office is contributing a donation from its charitable fund to the Sonoma Valley Holiday Program, an annual initiative that provides gifts to more than 140 needy families, disabled and homeless persons, emancipated foster youth, and senior citizens. The office is also participating in the Toys for Tots program.
 (Photo: Flickr/Mrskyce)