Here's a look at recent news of interest to homebuyers, home sellers, and the home-curious:
SAN FRANCISCO REAL ESTATE APPRECIATION EXPECTED TO LEAD U.S. IN COMING YEAR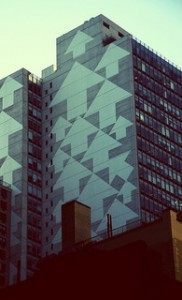 Homes in some Bay Area regions will continue to be a hot commodity and are expected to lead the nation in price appreciation rates over the coming year.
A recent forecast from real estate analytics firm Veros predicts that residential real estate prices in the San Francisco and East Bay metropolitan areas will spike an average of 12.7 percent by June 2014. The company attributes the projected increase to the region's low unemployment rate and scant housing supply.
Veros also forecasts robust growth for the Los Angeles and San Jose metropolitan areas, which placed second and third on the list with expected price gains of 11.6 percent and 11.1 percent respectively. The news comes less than two weeks after the California Association of Realtors announced that home-price gains in the state reached highs not seen since 1980.
Western states will continue to lead the U.S. in home-price increases over the next 12 months, according to Veros, which places the Midland, Texas and Phoenix metropolitan regions tied for third and fourth place on the list respectively. The firm predicts that markets in Northeastern states — including those in New York, Connecticut, and New Jersey — will be weakest in the coming year, with value declines of up to 2.9 percent.
---
EVEN MORE GOOD NEWS FOR WESTERN HOME SELLERS
While Veros expects a bright upcoming year for home-price increases in the Western U.S., a survey by ZipRealty.com indicates that things are already rosy for sellers in that part of the country.
Ten Western cities led 32 U.S. metropolitan areas surveyed in terms of highest list-to-close price ratio. Homes in those cities — located in Arizona, California, Colorado, Nevada, Oregon, and Washington — all boasted closing prices of at least 98.3 percent of the initial list price.
California cities accounted for half of the survey's top 10 hottest seller's markets, and homes in all five of those locations had average sales prices that exceeded 100 percent of list. Not surprisingly, San Francisco ranked first, with an average list-to-close price of 102.5 percent, followed closely by San Diego at 101.3 percent.
---
BUYERS PAY MORE PER SQUARE FOOT — ESPECIALLY IN CALIFORNIA
Just last month we noted that housing inventories are on the upswing, both locally and nationally. A study by real estate classified ads website operator Movoto suggests that, while there were indeed more houses on the market in June than in May, price per-square-foot is up substantially in many U.S. markets over the past year.
Movoto's numbers show that last month there were about 3,600 more U.S. homes on the market than in May. In that one-month time frame, per-square-foot list prices rose by an ever-so-slight 1 percent.
Year-on-year, however, the per-square-foot price gains were much greater, especially in some California cities. From June 2012 to June 2013, Sacramento homes saw the most dramatic per-square-foot spikes in the country: a whopping 68 percent. Oakland was third on the list, with increases of nearly 38 percent. Other California cities that experienced double-digit, per-square-foot price hikes included Los Angeles, Long Beach, San Diego, and San Francisco.
(Photo courtesy of Eflon, via Flickr.)