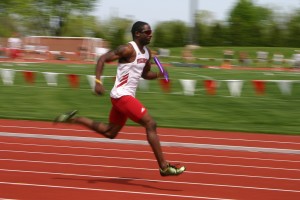 The nation's red-hot housing sector may be inching toward a more-balanced state, but six of the fastest-moving markets are still in California.
Redfin's May analysis of pending homes showed 31.9 percent of U.S. condos, townhouses, and single-family residences were under contract within two weeks of hitting the market, down from 33.2 percent a month earlier.
"The 1.3 percentage point decrease was the biggest drop since December," Redfin said in a statement. "Although the market slowed ever so slightly, May was still one of the fastest markets in years."
San Jose again claimed the No. 1 spot, with a whopping 57.7 percent of homes going into contract within two weeks. San Francisco, where 54.7 percent of homes for sale were under contract in 14 days, was the second-fastest market.
The other regions that made the top six were: San Diego, with 50.1 percent of homes in contract within two weeks, followed by Ventura, Calif. (49.7 percent); Sacramento (49.5 percent); and Los Angeles (48.3 percent).
Redfin attributed the slight national slowdown in May to increased housing inventory. That's something we've been seeing here in the Bay Area as well.
In San Francisco, the number of listings grew 14.9 percent between April and May, although the May figure of 2,966 homes for sale was still down 24.7 percent from a year earlier, according to a Realtor.com study released last month. The Oakland market saw a similar month-over-month uptick of 14.4 percent in May.
The number of homes for sale has also continued to rise in Napa County, where we saw 172 new listings in March alone and continued progress throughout the spring.
"Inventory hit its all-time low in February 2013 and has steadily been climbing," Linda Carroll, branch executive for our Napa and St. Helena offices, said last month.
Despite the increased inventory, home prices in San Francisco and the East Bay will likely keep rising over the next year, in part due to still-tight supplies and the region's low unemployment rate.
(Photo by Mark Sadowski, via Flickr.)