Here's a look at recent news of interest to homebuyers, home sellers, and the home-curious:
U.S. HOME PRICES INCREASE FOR 17TH STRAIGHT MONTH
Year-over-year increases in U.S. home prices continued for the 17th consecutive month in July, according to CoreLogic.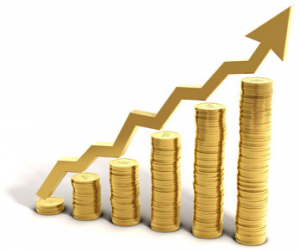 The company's monthly Home Price Index (HPI) report found that home prices–including distressed sales–grew 12.4 percent year-over-year in July and 1.8 percent from the previous month. Home prices are now within 18 percent of their all-time highs, set in April 2006, according to CoreLogic CEO and President Anand Nallathambi.
Western states led the country in year-over-year price hikes, with Nevada placing first at 27 percent. California came in second with 23.2 percent, followed by Arizona (17 percent), Wyoming (16.4 percent), and Oregon (15 percent).
CoreLogic expects the HPI to show almost identical year-over-year gains in August, when it is predicted to rise 12.3 percent.
---
TWO BAY AREA REGIONS HIGH ON EQUITY-RICH LIST
Both the San Francisco and San Jose metropolitan areas rank within the top five U.S. regions where owners have the most equity in their homes.
Data from RealtyTrac shows that 35 percent of owners in San Jose have more than 50 percent equity in their homes, the second-highest total in the nation. San Francisco placed fifth on the list, with 29 percent of owners having majority equity stakes. RealtyTrac speculates that owners in equity-rich markets may be motivated to sell, leading to an increase in inventory.
In terms of foreclosures on homes with equity, San Jose had the 13th highest total in the nation, at 51 percent. The San Jose metropolitan area was the only region in California to rank in the top 20 in terms of foreclosures with equity.
---
JUMBO MORTGAGE RATES LOWER THAN CONFORMING RATES FOR FIRST TIME EVER
Interest rates on jumbo mortgages dipped below those on conforming mortgages for the first time in history last week, The Wall Street Journal noted in an article.
The average rate for a jumbo 30-year, fixed-rate mortgage was 4.71 percent, while the average rate for a conforming 30-year, fixed-rate mortgage was 4.73 percent. The shift is unprecedented, said Brad Blackwell, executive vice president at Wells Fargo Home Mortgage.
"In my 30-year career, I've never seen nonconforming loans priced below conforming loans," Blackwell said.
The article states that before 2007, jumbo mortgages carried a minimum of 0.25 percentage point above their conforming counterparts. The difference reached a high of 1.8 percentage points in 2008, and last November jumbo mortgage rates were 0.5 percent higher than conforming rates.
---
NEW-HOME CONSTRUCTION SPENDING LEVELS REACH FIVE-YEAR HIGHS
As we noted last week, average new-home sizes in the U.S. recently reached their all-time highs, as builders strive to turn a profit due to expensive lots. New-home construction spending is also robust and reached a five-year high in July, according to The Wall Street Journal.
Citing data from the U.S. Department of Commerce, the Journal reports that builders spent $334.58 billion constructing new homes in the past year, an annual increase of 0.6 percent and the most since September 2008.
The article notes that while the construction boom is fueling job growth in the sector and spending on building materials, rising interest rates could be partially to blame for the June and July slips in pending sales of existing homes.
(Image: Flickr/Bhautikjoshi)