Look for the frantic run-up in home prices to settle down in the coming months, as real estate markets in the Bay Area and the nation move closer to more-normal levels of activity.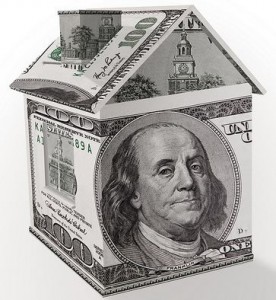 A report on August home and rental prices, published by Trulia, gave three reasons for the predicted slowdown: rising mortgage rates, a larger supply of inventory, and declining investor demand.
Mortgage rates have risen more than a full percentage point since early May, Trulia noted, while figures from the National Association of Realtors show an increasing availability of homes for sale–a result of more owners regaining equity in their properties as prices rise. The growing prices, meanwhile, have put a damper on investors' interest in real estate as fewer bargain properties enter the market.
In August, asking prices for homes were up 29.3 percent in Oakland and 17 percent in San Francisco from a year earlier, according to Trulia figures. Nationally, year-over-year asking prices increased 11 percent.
But Trulia Chief Economist Jed Kolko said rising home prices are just one indication of a healthy real estate market. Another is construction activity, and by that measure, many cities still leg behind national norms.
Construction activity signals that a housing market is no longer flooded with empty homes, said Kolko, because builders "don't want to build where there are already bargain homes for sale."
Nationally, construction permits in 2013 are 60 to 70 percent of the average levels between 1990 and 2012, said Kolko.
Oakland construction so far this year is in line with the national average, at 60 percent. But San Francisco's strong real estate market is borne out by its construction activity, which is already running 37 percent above its long-term average.
August rental prices for apartments in San Francisco were up 7.2 percent from a year earlier, while rental prices for single-family homes were up 1.8 percent. In Oakland, rents rose 5.9 percent for apartments and dropped 1.8 percent for single-family homes.
(Image: Flickr/401(K) 2013)