We're thrilled to announce that our own Patrick Barber, President of Pacific Union's San Francisco region, assumed the role of San Francisco Association of Realtors (SFAR)'s president-elect on Dec. 6. Barber's tenure as SFAR president will begin in 2015.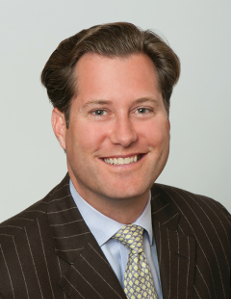 A San Francisco native with a real estate career spanning nearly 25 years, Barber's knowledge of the city's unique homebuying cycles and trends is rivaled by few other industry professionals in the Bay Area. After beginning his career in his hometown in the late 1980s, Barber's path eventually led him to join Pacific Union in 2010.
Well-known for his ability to recruit, develop, and retain San Francisco's most elite real estate professionals, Barber has dramatically expanded Pacific Union's talent pool in the city – our company's largest region.
Under his leadership, Pacific Union has grown its market share in San Francisco by almost 76 percent since 2010, and our Presidio headquarters now ranks as the city's No. 1 individual real estate office and second-largest brokerage, accounting for 10.54 percent of all transaction volume in San Francisco.
Pacific Union's expanding traction in the key San Francisco market has proven instrumental to the company's overall growth. This past spring, RISMedia ranked our firm as the 18th largest real estate company in the U.S. based on 2012 sales volume. In 2013 Pacific Union is projected to close $5.5 billion in sales and more than 4,600 real estate transactions.
A member of SFAR since 1989, Barber currently sits on the organization's Board of Directors. He is particularly excited about bringing his leadership skills to the organization in his new role.
"Over the last few years, SFAR has recommitted itself to increasing the productivity of our 4,000-plus members with technology, programs, and training, while championing the rights of all property owners as the political voice for real estate in San Francisco," Barber says. "I am honored to be working with so many talented individuals to further the momentum of our great association."
Barber's latest career milestone comes one month after Pacific Union CEO Mark A. McLaughlin received the 2013 RISMedia Real Estate Leadership Award, which recognizes the country's top real estate leader and innovator.