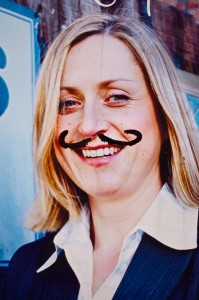 Here's a look at recent news of interest to homebuyers, home sellers, and the home-curious:
JUMBO LOANS ON THE RISE ACROSS U.S., COSTLY REGIONS LIKE BAY AREA
Here's a bit of news that should interest Bay Area homebuyers: The Wall Street Journal reports that lenders are offering steep discounts on jumbo loans, private financing that requires higher down payments and credit scores and, normally, heftier interest rates and fees.
Buyers often resort to jumbo loans in expensive parts of the country, such as the Bay Area and New York City. That's because the feds cap standard conforming loans at $417,000 across much of the U.S. and at around $600,000 in costlier regions like ours — leaving a large gap for many buyers.
Jumbo loans are now on the rise and will likely hit their highest level since 2007 in coming months. The Journal attributed the uptick in part to rising home prices and decreased refinancing activity.
Loosening of down-payment and qualification requirements, as well as discounts on jumbo-loan rates, have also been spurring more borrowers to seek out these private mortgages.
---
REAL ESTATE PRO'S UNUSUAL MARKETING CAMPAIGN
They say all publicity is good publicity, but a Minnesota real estate professional is taking that maxim to a new level.
Minneapolis agent Graham Smith is urging regular people to deface his bus-bench ads and post the images to Facebook. We're talking blacked-out teeth, diabolical horns, and salty text bubbles, with Photoshopping permitted for those contestants who'd rather not risk an arrest.
The participant whose submission gets the most votes in a Dec. 13 poll will win a $50 gift card. However, the contest's days may be numbered ever since the bench company caught wind of it.
---
BIG HOME-PRICE JUMPS IN EAST BAY THIS YEAR
East Bay home prices soared this year, approaching their pre-crash peak and boosting many underwater properties into positive equity, according to a Bay Area News Group article.
Oakland remains the clear star of this stunning turnaround, with its median sales price skyrocketing 56 percent in a year to $450,000, the article said. Gains were more modest in cities with costlier homes and smaller post-bubble price drops. For example, Contra Costa County's Orinda, with $900,000 to $1 million homes, saw an uptick of less than 5 percent in median price over the same period.
News of soaring Oakland and Berkeley prices comes as no surprise to us at Pacific Union. This year our East Bay markets have been positively sizzling, and in October East Bay homes commanded the highest premiums in all of our regions, 9 percent over list price.
---
CASH DEALS MAY BE INFLATING U.S. HOUSING RECOVERY
All-cash purchases may be artificially inflating the U.S. real estate market, creating a mirage rather than a true recovery, a DSNews.com report suggests.
Cash deals are making up around half of U.S. home purchases, with investors and foreign buyers creating a boom while domestic homeownership rates fall, DSNews reported.
The article cited a RealtyTrac report, concluding that "the current trend of institutional investors and foreign buyers snapping up properties and turning them around for profits is not a sustainable one."
(Image: Flickr/Craig Rodway)