Some of Pacific Union's Bay Area real estate clients are taking advantage of a whole new way to buy a home while saving cash in this current market of high prices: REX HomeBuyer down-payment funding from San Francisco-based FirstREX.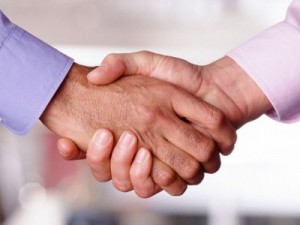 The Bay Area has some of the most expensive residential real estate in the country, which means even high-income families can feel challenged or uncomfortable committing to the required down payment. Although well-paid technology, financial, and legal professionals often earn enough income to support the mortgage on a median- or higher-priced home, the down-payment requirement can keep them saving for years before buying.
REX HomeBuyer lets these buyers clear the down-payment hurdle and purchase the home they really want today — without incurring additional debt – by providing funds for up to half of the required down payment on a home purchase. Because the funding is an equity investment and not a loan or a subsidy, there is no interest and the homeowner makes no monthly payments. Instead, FirstREX earns a return on its investment equal to a share of the home's gain or loss in value when the owner decides to sell, up to 30 years in the future.
"Pacific Union has enjoyed consistent accelerated growth in the San Francisco Bay Area because we embrace innovation that increases buyer choice and satisfaction," said Mark A. McLaughlin, CEO of Pacific Union. "FirstREX's down-payment funding is an exceptional example of an equity solution that serves both our homebuyers and sellers. It can remove the concerns of many homebuyers about the large down payment required to buy a home in Northern California."
"We're excited to introduce REX HomeBuyer to Pacific Union clients," added Thomas Sponholtz, co-CEO of FirstREX. "In today's tight housing market, it can expand the range of home prices a buyer can consider without increasing the amount of cash they need for the down payment."
REX HomeBuyer has already been a proven success for some Pacific Union clients. Pacific Union real estate professional Jason Hoffman just closed a condo purchase in San Francisco's popular Noe Valley neighborhood for first-time buyers who leveraged the product. His clients, a professional couple, earn enough income to support the monthly mortgage payment on the property, but the down-payment requirement was proving insurmountable.
"My clients would not have been able to buy that home without the down-payment funding from FirstREX. They love the place they are getting into — it's perfect for them," said Hoffman. "I'll be introducing REX HomeBuyer as a viable option to any of my clients with similar needs."
REX HomeBuyer down-payment funding is offered in conjunction with mortgage loans from Mortgage Services Professionals (a joint venture owned in part by Pacific Union) and other participating lenders throughout California, Oregon, and Washington. Prospective homebuyers should contact a Pacific Union real estate agent, a loan consultant at Mortgage Services Professionals, or FirstREX directly for more information and to prequalify for the program.