Ten years ago Zillow and Trulia did not exist — realtor.com was beginning to rule the roost of our industry. Back then every client wanted to make sure their listing was on realtor.com. Brokerages were fighting off the grip that newspaper classified advertisements had on our marketing dollars. The digital world was then becoming a more efficient and cost-effective distribution channel for our listings.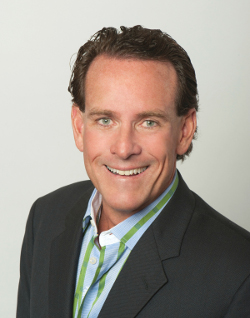 Today, realtor.com, like Lubbock, Texas, is "in the rearview mirror." Realtor.com has been "rolled" because it rested on industry conventions, legacy, and its No. 1 position. In my belief, realtor.com's sense of entitlement and arrogance created the opportunity for Trulia and Zillow. Operated by the National Association of Realtors, realtor.com was friendly to the brokerage industry, but the consumer demanded more and embraced the newcomers as the incumbent rested on its laurels.
NAR and the California Association of Realtors are strategic entities in our industry and provide a powerful voice in Washington, D.C. and Sacramento, Calif.. They play a critical role in legal guidance and provide exceptional research for brokers and consumers. Important as this is, we should not count on these entities as a nimble source of innovation, vision, energy, or execution.
Demanding a Higher Standard
Our industry is resilient and must continue to respond to client demands and rapidly changing market dynamics. Consumers have clearly embraced Zillow, and it is not going away. Our industry can elect to fight the gorilla or work with it.
The inaccuracy of Zillow's data and Zestimates are not positive influences on the industry and simply confuse the consumer. In exchange for our listings, we should insist that Zillow raise the bar on informational quality and enhance our "bill of rights." Moreover, Zillow's advertising clutter is insulting to our exclusive listing content.
Vision Is Required
If we don't provide the vision and related tools for our real estate professionals, Zillow will. The company is holding the equivalent of a franchise-style convention for Premier Agents on October 15 and 16 in Las Vegas. By way of an example of excellence, Real Living Real Estate/Berkshire Hathaway Home Services seem silent and obscure on industry leadership — watching the world go by.
It's time our industry "skates to where the puck is going to be." Pacific Union, small on the national stage, is 100 percent willing to contribute to thought leadership in our industry.
The finest innovation that I have seen in our industry in the past 15 years is the emergence of DocuSign. The real estate platform that DocuSign is about to launch has the best chance of changing the behavior of real estate professionals and their clients since the smartphone. Before this innovation, the last real behavior-changing innovation was Adobe's PDF and the fax machine.
Many articles in the past few days referenced "checkmate" for Zillow. While today's acquisition may be considered a checkmate for Trulia's extended life, Zillow still has the hardest part of its journey to come.
Wall Street will soon demand EBITDA in order to calculate a price-to-earnings ratio that is rationally justifiable. On Friday, CNBC compared Zillow to Amazon.com. Founded in 1994, Amazon.com traded at a price-to-earnings ratio of 851 last week and enjoys $74 billion in trailing 12-month revenue and $500 million in trailing 12-month EBITDA.
Amazon.com's revenue exceeds the total revenue of the U.S. residential brokerage business in 2013 (5 million homes with an average price of $275,000 times 5 percent). To earn and support an Amazon.com-like price-to-earnings ratio, Zillow will need to put up revenue in excess of the entire residential real estate brokerage marketplace.
You, like me, can see where this is heading. AOL comes to mind.
We will not be distracted by the noise in the marketplace. We consider Zillow to be a powerful distribution channel for our exclusive listing content. We can revoke this content from Zillow at any time when a better mousetrap surfaces or if the company changes its strategy in an effort to placate Wall Street,
We welcome a think tank or strategy session with like-minded brokerage leaders who share our passion for vision and innovation.
– Mark A. McLaughlin, CEO, Pacific Union