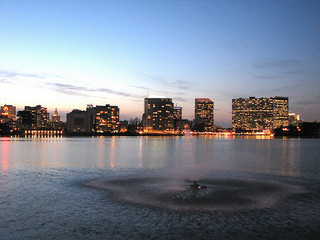 Here's a look at recent news of interest to homebuyers, home sellers, and the home-curious:
OAKLAND TOPS IN NATION FOR YEARLY SALES-VOLUME GAIN
Bay Area home shoppers pushed out of the costly and hypercompetitive San Francisco real estate market are increasingly heading across the bridge, leading to a healthy uptick in Oakland sales.
Oakland buyers snapped up 2,503 homes in June for a year-over-year sales increase of 8.6 percent, according to Redfin's most recent Real-Time Housing Market Tracker. As in May, Oakland had the highest annual sales-volume gains of the metro areas included in the report.
The number of homes for sale in Oakland was up 9.4 percent from June 2013, which likely helped contain year-over-year price growth to a modest 3.8 percent. Still, with a median sales price of $550,250, Oakland is the fourth priciest region that Redfin tracks.
San Francisco ($925,000) and San Jose ($770,000) were the nation's two most expensive markets in June as measured by Redfin, and both saw the number of homes for sale decline on a monthly and yearly basis.
---
CALIFORNIA EQUITY SALES REACH 90 PERCENT IN JUNE
Nine out of 10 Golden State home transactions are now equity sales, the highest level since the dawn of the housing-market collapse.
The California Association of Realtors' June pending and distressed sales report shows that 90.3 percent of home sold in the state were equity sales, up about 1 percent from May and 11 percent from June 2013. CAR says the number of equity sales has topped 80 percent for the past year, steadily rising since the beginning of 2014.
The organization's data also shows that thriving Silicon Valley boasts the smallest rates of distressed sales in the state. Santa Clara County topped the list, with 2 percent distressed sales, while San Mateo County tied for second place, with 3 percent.
---
ARE POCKET LISTINGS CAUSING INVENTORY DROUGHT?
Inventory shortages are nothing new to Bay Area house hunters, and a recent CNBC article places some of the blame on pocket listings.
Citing statistics from the National Association of Realtors, CNBC says that although inventory across the country is up 6.5 percent from a year ago, many buyers don't see it that way.
"However, the sentiment out there is that we still have a shortage of inventory, and I think that is due to the prevalence of pocket listings in some markets," NAR Chief Economist Lawrence Yun told CNBC.
The article also points out that existing tight inventory conditions may prompt more sellers to keep their homes off the open market, since agents will have an easier time convincing them that intense demand warrants less exposure.
---
U.S. UNEMPLOYMENT RATE DROPS TO LOWEST LEVEL SINCE 2006
Over the past year, the Bay Area has enjoyed exceptional job growth, which has driven intense demand for housing in our region. Now, the rest of the country has joined the economic-prosperity party, with the national unemployment rate dropping to its lowest level since February 2006.
The Wall Street Journal reports that jobless-aid claims declined to 284,000 as of July 19, below what the publication initially expected. The article puts the national unemployment rate at 6.1 percent and says it predicts future improvement.
According to the California Economic Development Department's June unemployment report, jobless claims in the state decreased from May but are still above the national average, at 7.4 percent. All nine Bay Area counties boast lower unemployment levels than California as a whole, with Marin County leading the state at 4 percent.
(Photo: Flickr/Darin Marshall)