Bay Area real estate values, fundamentals, and "noise" continue to be hot topics at social gatherings and client meetings. Does this cycle resemble the dot-com era bubble? Can the pace and valuations we are seeing continue?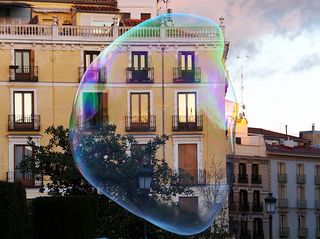 While supply and demand are very basic and scalable market dynamics, I do believe it is important to separate the pace of sales from valuations.
In terms of sales volume, the market's current pace still displays somewhat of a "slingshot" effect from constrained demand as a result of the 2008 equities-market meltdown. Buyers sought safety on the sidelines for three or four years, but in the last 24 months, demand has been ferocious.
Although we anticipate Bay Area sales volume will experience year-over-year growth of less than 5 percent by 2016 and 2017, slowing demand will not relax pricing.
The following three fundamentals are currently driving Bay Area real estate markets:
1. Supply constraints: Our region has limited land available for new housing development.
2. Exceptional job growth: Northern California enjoys the hottest employment market in the U.S., with intellectually challenging, highly sought-after, and lucrative jobs.
3. Population growth: The chart below illustrates that population growth across our nine-county region has exceeded new housing supply by an average of nearly 200 percent in four years.
Each of the market dynamics listed above generally has very positive impacts on residential real estate. I doubt there is another major U.S. market that is experiencing and enjoying the combination of all three of these factors.
On a global stage, the Bay Area trails New York City, London, Hong Kong, and Beijing on a dollar-per-square-foot valuation perspective. Over the next five years, look for our region's real estate prices to meet the aforementioned international markets.
A few years ago I attended a Bay Area real estate conference where Leslie Appleton-Young, vice president and chief economist of the California Association of Realtors, spoke. When asked about the best time to invest in California real estate, Leslie replied, "I've been answering that question for 30 years, and my answer has always been 'five years ago.'"
If I am not mistaken, Warren Buffet said, "Buy all the real estate you can," in a 2009 television interview. I suspect we will all feel the same way in 2019 when we look back at today's market.
– Mark A. McLaughlin, CEO, Pacific Union
 (Photo: Flickr/David Rodriguez Martin)