FBI statistics show that home burglaries jump 10 to 18 percent during the summer months, when families are more likely to be away on vacation. Perhaps you've read lists of home-security tips before, but they bear repeating — in part because today's modern lifestyle offers a wealth of new opportunities for burglars.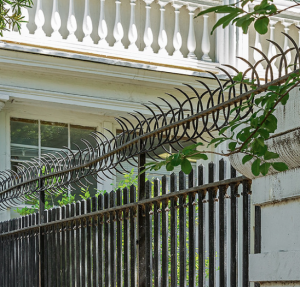 Not all burglars are careless opportunists, after all. Some make the effort to monitor social notes in online forums and scan messages and photos posted to social-media outlets.
Don't give burglars a head start by revealing vacation plans on your blog, and don't post those happy vacation photos on Facebook, Instagram, or Twitter until you're back home. And make sure your kids don't, either.
Modern amenities can be your friend, too, of course. Consumer Reports recently tested digital products that let you monitor your home from far away. One product lets you control lights remotely, and another, a stationary generator, sends email or text messages if a problem surfaces during periodic self-tests.
Simpler devices such as Wi-Fi-enabled burglar alarms, converted nanny-cams, motion-sensor floodlights, and electronic door locks are available at most hardware stores.
There are plenty of low-tech ways to jeep your home secure, too. Perhaps the simplest is to notify a trusted neighbor or friend to keep an eye on the place regularly, and perhaps park a car in the driveway from time to time.
Landscaping, too, can play a role in home security. Prune shrubs around your home to no higher than three feet off the ground, and trim trees so that the lowest branches are at least six feet up. That way there will be fewer spots for a criminal to hide.
While you're surveying the scene outside, remember to remove that spare key you have hidden under the flower pot on the porch. It's the first place a burglar will look. (Second place: under that rock just off the porch.) Also, remember to stop mail and newspaper delivery and, for heaven's sake, lock the doors and windows before you leave. Police say you'd be amazed how often vacationers forget to do that.
The San Francisco Police Department's website has links to several home-security tip sheets, downloadable as PDF files, prepared by the California Attorney General's Office. One is geared specifically for vacationers, with dozens of pointers for preparing your home before you leave and staying safe when you're off on an adventure. Another is a comprehensive Home Security Handbook, with a 34-point checklist of possible entry points for burglars.
The handbook offers a sobering perspective:
"Most home burglaries are done by opportunists who spot an open window, a faulty lock or a house that looks like no one's going to be around for a while. In California, nearly one-third of all burglaries are classified as 'no-force entries' because the burglars simply walked in through an unlocked door or climbed in an open window."
(Image: Flickr/Ken Dodds)