In the market for a mortgage? Take a look at these helpful mortgage tips for 2014, compiled by Bankrate, an online aggregator of financial rate information: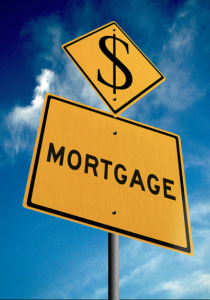 1. Be Prepared to Document Your Finances
Mortgage regulations went into effect in January that put new pressure on lenders to verify that borrowers are able to repay their loans. Keep track of financial documents, including bank statements, tax returns, and investment accounts, and be ready to show them to a loan officer.
2. Rates Are Rising, So Don't Delay
Mortgage rates will almost certainly climb in 2014 as the Federal Reserve scales back the economic stimulus program that helped keep rates low in recent years. If you are planning to get a mortgage, don't put it off much longer.
3. Don't Wait to Refinance, Either

Owners who are paying more than 5 percent interest on their home loans still have a chance to refinance at lower rates, but those rates won't last forever (see above). Speak to a loan officer and take a look at the numbers to see if refinancing still makes sense.
4. You Have Bargaining Power. Use It.
Lenders saw a big drop in refinancing activity in 2013 as interest rates started climbing higher, so they will be more aggressive in courting homebuyers in 2014. Buyers should take advantage of the bargaining power they gain with that increased competition. Shop around for the best deal.
5. You Have New Rights, Too
New mortgage rules created by the Consumer Financial Protection Bureau go into effect in 2014, giving borrowers many new rights. Learn more about these rules, and if you have problems with your mortgage servicer or fall behind on payments, take advantage of your rights.
6. Pay Attention to Your Credit Score
Good credit is a essential when applying for a home loan. Monitor your credit history and score until your loan closes. The best mortgage rates go to borrowers with credit scores of 720 or higher. Though you may still get a mortgage if your score is 680, lower numbers will result in higher rates or higher closing costs.
7. Keep Your Spending Under Control
You are less likely to get a home loan if you won't have much money left each month after paying the mortgage and other obligations such as credit cards and student loans. Try to keep your monthly debt obligations — including mortgage and property taxes — to less than 43 percent of your income.
8. Which Mortgage Is Right for You?
A homeowner who expects to keep a house for seven to 10 years could get lower mortgage rates by choosing a seven- or 10-year ARM instead of a 30-year fixed-rate mortgage. If you are not sure how long you plan to own the property, a fixed-rate loan is probably the wisest option.
9. Think Twice About an FHA Loan
First-time buyers frequently turn to FHA loans, in part because they allow for low down payments and have more lenient underwriting standards than conventional loans. But consider these points: Mortgage insurance premiums on FHA loans are expected to rise in 2014, and the borrower is now required to pay for mortgage insurance for the life of the loan.
10. Buy Your Home When You're Ready
Mortgage rates will almost certainly rise in 2014. If you are in the process of house hunting, try to move quickly, but remember that this is likely the largest financial decisions of your life. Take the mortgage and homebuying process at a pace you feel comfortable with.
If you plan to buy a home in the Bay Area or the Tahoe/Truckee region, Pacific Union's mortgage partner, Mortgage Services Professionals, can offer loan advice and consultation to help make your purchase a success.
(Image: Flickr/401(K) 2013)