Though the Bay Area is still the priciest housing market in the state, affordability inched up in the fourth quarter of 2013, according to the California Association of Realtors.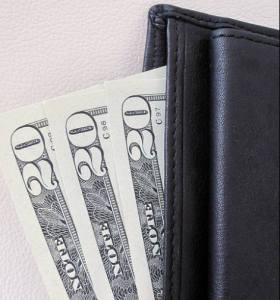 CAR's most recent Housing Affordability Index shows that 23 percent of residents in the nine-county Bay Area could afford to purchase a home in the final months of last year, up from 21 percent in the third quarter. Statewide, 32 percent of buyers could afford a single-family home, while 41 percent could pay for a condo — both unchanged from the previous quarter.
Of the counties included in the survey, San Francisco and San Mateo ranked as the least affordable in the state, with only 16 percent of residents in a position to buy a house. Alameda, Contra Costa, Napa, San Mateo, and Santa Clara counties all gained one or two percentage points on the index in the fourth quarter, while movement was flat in Marin, San Francisco, and Solano counties. Only Sonoma County became less affordable, dropping one point to 23 percent.
Though affordability is up across the region quarter over quarter, it is still down from the fourth quarter of 2012, when 34 percent of Bay Area residents met the minimum earning requirement to purchase a home.
Hopeful Bay Area buyers needed to make more than $141,000 per year in order to swing the median fourth-quarter sales price of $682,000. Assuming an interest rate of 4.43 percent on a 30-year, fixed-rate mortgage and a 20-percent down payment, the average Bay Area homeowner can expect to shell out $3,530 per month, including taxes and insurance.
Marin County had the region's highest median sales price in the fourth quarter, at $935,710, edging out San Mateo by less than $1,000. Buyers in both counties need a minimum qualifying income of almost $200,000 in order to make the $4,800 monthly payments.
San Francisco had the third largest median home sales price in the Bay Area, at $873,260, followed by Santa Clara ($775,000), Contra Costa ($746,380), Alameda ($626,470), Napa ($494,850), Sonoma ($466,330), and Solano ($289,800) counties.
Sonoma and Solano were the only two Bay Area counties where buyers who earned less than $100,000 per year could afford to get their foot in the door.
(Image: Flickr/401(K) 2012)