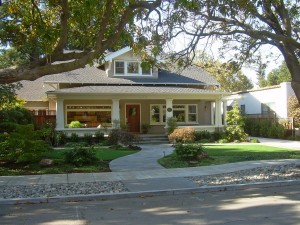 What's up in Silicon Valley? Home prices for one, though inventory in the booming region remains severely constrained.
Between January and June, median home prices increased year over year throughout Silicon Valley, according to a Pacific Union review of MLS data. The growth ranged from 4.7 percent in Portola Valley to a stunning 21.7 percent in Menlo Park.
"Price appreciation is a lot higher this year than it was at this point last year," said David Barca, vice president of Pacific Union's Silicon Valley region. "In addition, more luxury homes are selling. The higher end of the market has definitely taken off."
At the same time, inventory continued to languish in the first half of the year, with only Atherton and Portola Valley seeing year-over-year upticks in the number of homes sold. The reduction in units sold was most pronounced in Woodside, where inventory was down 26.8 percent compared with the first six months of 2013.
The shortages have prompted some buyers to simply give up looking for a home – or begin searching farther afield, Barca said.
Meanwhile, many sellers face the quandary of wanting to downsize or move to a new home in a market that offers few prospects.
"People are genuinely frightened that they won't have any place to go," Barca said. "For those who want to downsize, the big fear is that they can't find anything that meets their needs or is affordable."
Despite recent news that the number of homes for sale was up across the Bay Area this spring, particularly in Santa Clara County, Barca believes inventory woes may still lie ahead.
"Unfortunately, I see no reason that it would improve much at this point," he said. "Our (months' supply of) inventory here is consistently about one month, even somewhat lower some months. That's a tight market."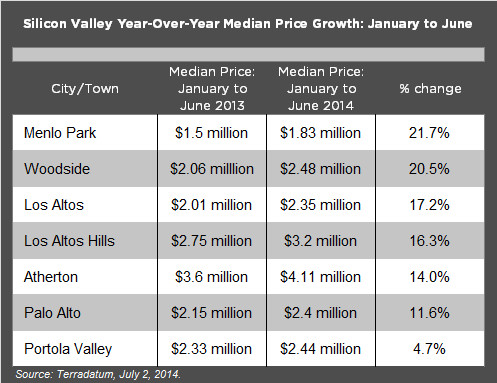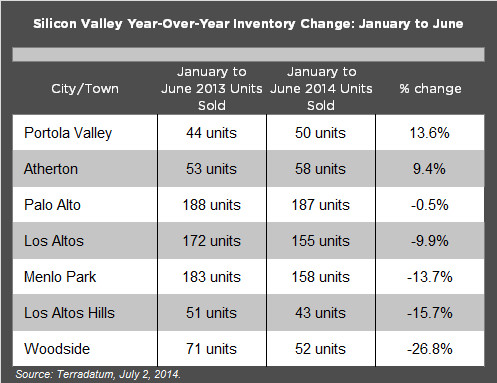 (Photo: Flickr/David Sawyer)