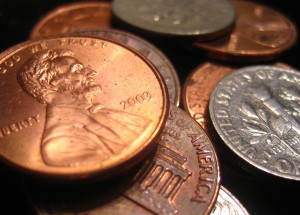 BIG GAINS IN TOTAL BAY AREA HOME VALUES
Brace yourself for a staggering number: Homes in the San Francisco metro area gained a cool $159.2 billion in total value this year, according to a new Zillow report.
The cumulative value of all homes in San Francisco, Alameda, Contra Costa, Marin, and San Mateo counties now clocks in at a whopping $987.2 billion. The numbers come from Zillow data, which relies in part on projections for the remaining weeks of 2013.
"It's been a fascinating year for San Francisco and many Bay Area cities," Svenja Gudell, Zillow's economic research director, told KQED. "They have surpassed their peak — they're more expensive than they've ever been."
---
2014 COULD BE KINDER TO U.S. HOMEBUYERS
Despite the soaring numbers, the New York Times reports that 2014 may be a bit kinder to homebuyers throughout the U.S. – although hot markets like San Francisco and New York are expected to keep on sizzling.
"Buyers in general may find they have more homes to choose from and more lenders vying for their business," the newspaper noted.
Other Times predictions for the coming year include: climbing mortgage rates, a slight loosening of lending requirements, and flattening homeownership levels.
---
ILLINOIS REAL ESTATE PRO USES DRONES FOR LISTING PHOTOS
Sure, the National Security Agency and Central Intelligence Agency may have made recent headlines for their reliance on drones, but one Illinois real estate professional could be giving the feds a run for their money.
Scott Gerami, a 52-year-old broker with RE/MAX in Naperville, Ill., has built his own drones for a less-controversial purpose: getting good aerial shots of his listings.
"It is an attention getter," Gerami, who also posts the videos to his YouTube channel, told the local Daily Herald newspaper.
Of course, Gerami's novel marketing initiative has hit some bumps in the road. Early on, a $1,000 device went haywire and disappeared somewhere to the north while the panicked real estate professional trailed it in his car.
---
U.S. HOUSING RECOVERY UNEVEN
There's mixed news for U.S. real estate in a Trulia Housing Barometer study released earlier this month.
While existing home sales, prices, and foreclosure rates have rebounded handily since the worst of the economic recession, new home starts and employment among young adults still lag nationwide.
The news is of course brighter for the Bay Area, namely San Francisco and San Jose, which Trulia named to a list of 10 metro areas that are back to normal, or nearly there, in terms of both prices and building-permit activity.
And that picture is likely to get even sunnier next year, as job growth and home sales continue their upward trajectory throughout Pacific Union's markets.
(Image: Flickr/Reza)