The Bay Area continues to lead California's economic recovery, with the lowest unemployment rates in the state in November and strong economic growth in San Francisco and Silicon Valley.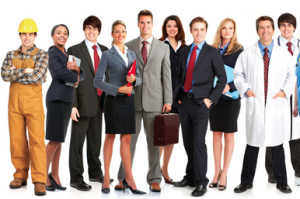 Unemployment declined in eight of nine Bay Area counties last month, with jobless rates ranging from 4.6 percent to 7.6 percent, according to the state Employment Development Department. Overall, California's unemployment rate fell to 8.5 percent in November, from 8.7 percent in October and 9.9 percent in November 2012.
Marin County was home to the lowest jobless rate in the state in November, 4.6 percent, down from 4.8 percent a month earlier. It was followed by San Mateo County (5 percent, down from 5.1 percent), San Francisco (5.2 percent, down from 5.3 percent), and Sonoma County (6 percent, down from 6.1 percent).
Santa Clara County's unemployment rate was 6.2 percent, down from 6.4 percent, followed by Alameda and Contra Costa counties (6.8 percent, down from 7 and 6.9 percent, respectively), and Solano County (7.6 percent, down from 7.7 percent).
Napa County posted the only increase in unemployment, rising to 6 percent from 5.3 percent in October.
At Pacific Union we watch regional employment numbers eagerly since job growth remains a clear indicator of a thriving real estate market.
In a separate report, economist Stephen Levy said Southern California led the state in job gains in November and is now second only to the Bay Area in economic growth.
"The largest sustained growth is in the coastal areas led by tech centers in Silicon Valley, San Francisco, and Orange County," according to Levy, director of the Palo Alto-based Center for Continuing Study of the California Economy.
Levy said the pattern of job growth in November was mixed, with solid gains in construction, manufacturing, and retail sales.
"The future is looking brighter, particularly in Southern California," Levy wrote in his monthly jobs report. "No longer is the Bay Area the only center of job growth in California."
(Image: Flickr/Thompson Rivers University)