Housing markets are taking a "fall breather," according to a respected real estate research firm, but activity will pick up again soon, and analysts are predicting "a solid market in 2014 and beyond."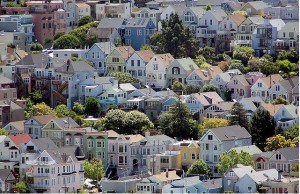 A just-released monthly report by John Burns Real Estate Consulting says homebuyers have paused after a busy summer of rising prices and frenetic sales activity. Adding to the slowdown, consumer confidence declined in October amid concerns about the government shutdown and the U.S. debt limit.
But economic indicators point to "measured growth" in real estate activity in the years ahead, according to the Burns report, which based its forecast on a review of 153 recent economic surveys, metrics, and reports. Among the company's findings:
Even with a relatively weak recovery, the U.S. economy is expected to add 10 million jobs from 2013 through 2016.
Mortgage delinquencies and distressed sales (short sales and bank-owned sales) are falling fast, while nondistressed sales are up.
Homeownership is rising again after four quarters of decline.
Construction starts and new-home sales are rising but are still far below normal levels, ensuring demand for existing homes.
Despite rising prices and mortgage rates, homes today are more affordable than historical norms.
Burns analysts were cited last month in a Pacific Union blog post, when they forecast a 19 percent rise in San Francisco home values through 2017, with a 24 percent gain in Oakland and a 26 percent in Santa Rosa.
Looking ahead, the latest Burns report predicts:
U.S. home prices will rise another 15 percent from 2014 through 2017.
Home prices will reach "normal affordability levels" in 2015 and then become unaffordable.
Interest rates on 30-year, fixed-rate home loans will reach 4.5 percent in 2014, 5 percent in 2015, 5.5 percent in 2016, and 6 percent in 2017.
(Image: Flickr/James Gaither)