Here's a look at recent news of interest to homebuyers, home sellers, and the home-curious.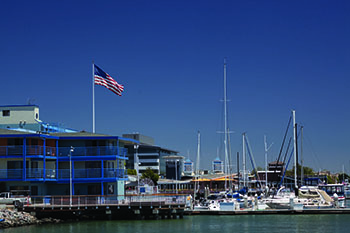 A 300-UNIT PROPOSAL IN OAKLAND'S JACK LONDON
A new housing development will likely soon be on the table in Oakland, a welcome proposal in a city that has grappled with inventory shortages for much of the past year.
An article in the San Jose Mercury News says that multifamily developer Carmel Partners is in contract to purchase two parcels of land near the Jack London neighborhood for more than $20 million, including the site of retailer Cost Plus World Market's headquarters, which covers a city block. The firm plans to propose a 300-plus-unit midrise building at the location, joining four other multifamily proposals in the general vicinity, as well as the 3,100-unit Brooklyn Basin development.
Ben Delaney, president of the Jack London District Association, said his organization plans to advocate for some affordable units at the development.
"I don't know what the chances of getting that are," Delaney told the Mercury News, "but we are certainly going to ask for it."
---
FIRST ROUND OF SAN FRANCISCO SHIPYARD CONDOS SELLS OUT
There's also plenty of residential housing construction activity happening across the bay in San Francisco, where eager home shoppers have bought out the first wave of condos in a development in the city's southeastern corner.
According to an article in the San Francisco Business Times, Lennar Corp. announced last week that it had sold out its initial release of 88 condominiums and townhomes at its San Francisco Shipyard development. The units, which sold in eight months, had average prices between $550,000 and $700,000, a relative bargain by San Francisco's exorbitant real estate standards.
The company hopes to increase the development's appeal by bringing jobs to the Shipyard. Lennar's urban vice president of sales and marketing, Sheryl McKibben, told the publication that it is currently in discussions with several high-tech companies to lease office space in the mixed-use development, though she declined to disclose names.
---
2015 PROJECTED TO BE THE BEST YEAR FOR HOUSING IN 8 YEARS
Freddie Mac expects the U.S. housing market in 2015 to be its best year since before the recession, with millennials leading the charge, says a story by DSNews.com.
"Overall, we're feeling good about housing and we expect this year to be the best year for home sales and new home construction since 2007, when we saw total home sales about 5.8 million for the year," Freddie Mac Deputy Chief Economist Len Keifer said in the company's March 2015 Economic and Housing Market Outlook. He projects that job opportunities and low vacancy rates will help push rental rates up this year, drawing more homebuyers to the market.
Job growth among the millennial generation — who represented 32 percent of home sales in 2013 and 2014 according to a recent National Association of Realtors study — is a key factor in the optimistic outlook, the article says.
---
AVERAGE PURCHASE LOAN SIZE HITS ALL-TIME HIGH
Luxury homebuyers have caused the average purchase loan size to reach a record high, CNBC reports.
For the week ended March 6, the average purchase loan size was $294,900, the largest ever recorded by the Mortgage Bankers Association. The organization's chief economist, Mike Fratantoni, told CNBC that activity by more-affluent homebuyers is helping to drive up the average loan size.
"The record high average loan size indicates that the strength of the market remains at the high end," Fratantoni said. "We have not yet seen an influx of first-time homebuyers."