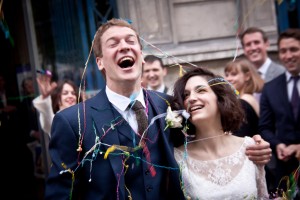 Here's a look at recent news of interest to homebuyers, home sellers, and the home-curious:
YOUNGER HOMEBUYERS STRUGGLE TO KEEP UP WITH MARKET
Silver-haired homebuyers increasingly have a leg up over their younger counterparts, who are struggling to afford homes in the current market, new research suggests.
Rising home prices have boosted older Americans' equity, enabling them to buy new or second homes, sometimes in cash, according to BBVA Compass data.
"Younger people are finding it more difficult to buy into the American dream of homeownership with price tags that outpace their income growth," the financial group said in a statement.
Still, BBVA predicted the U.S. housing market would continue to flourish in 2014, with prices increasing an estimated 8.5 percent and the number of owner-occupied homes growing for the first time in seven years.
---
COUPLES CHOOSING PROPERTY OVER WEDDED BLISS
It should probably come as no surprise then that many couples are delaying tying the knot to buy a home instead.
"These practical pairs haven't given up on the idea of marriage, they just can't afford to buy a home and pay for a wedding at the same time, and interest rates are too enticing right now," Redfin reported just in time for Valentine's Day.
The brokerage points out that this may actually be a savvy financial choice. Wedding and honeymoon costs add up to a whopping $35,000 for the average happy pair. But putting that cash down on a $175,000 home could result in nearly $47,000 in gained equity over five years.
---
BAY AREA RECORDS SLOWEST JANUARY FOR HOME SALES SINCE 2008
Tight inventory levels pushed Bay Area home sales to a six-year low in January, but prices continued to rise over year-ago levels.
San Diego-based DataQuick reported that 4,696 homes sold in the nine-county Bay Area last month, the lowest number for any January since 2008. Sales were particularly slow in Napa County, where they declined nearly 30 percent from January 2013.
San Mateo and Marin counties saw the smallest drops in activity, with 2.6 percent and 4.4 percent respectively.
---
MORE HOMEOWNERS KEEPING UP WITH MORTGAGE PAYMENTS
In more good news for the economy and housing market, mortgage delinquency rates have reached their lowest level since 2008, a new report shows.
The percentage of mortgage holders at least two months behind on payments shrank to 3.85 percent in the October-December quarter, down from 5.08 percent a year earlier, credit-reporting agency TransUnion said.
In California, late-payment rates were down an impressive 37.8 percent year over year, second only to Arizona, which saw a 38.6 percent decline.
(Photo: Flickr/Chris Goldberg)