Looking for the perfect home, it turns out, is a lot like looking for love.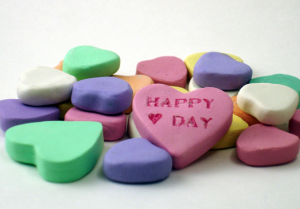 Prospective homebuyers frequently develop "crushes" on certain properties and drive by or go online for a second or third look while technically still playing the field, according to a recent survey.
And what makes one buyer's heart go all aflutter can leave another cold as a stone.
The survey was conducted by Realtor.com, which polled 1,000 visitors to its website in the weeks leading up to Valentine's Day.
It found that 69 percent of consumers admitting to having a "home crush" — a property they liked so much they were drawn back to looking at it more than once, in person or online.
The survey also revealed that in matters of the hearth, like matters of the heart, men and women behave differently.
Among women, 41 percent said their home crush is out of their price range, compared with only 30 percent of men who said the same.
Men, meanwhile, are more likely than women to move from one home crush to another, with 36 percent of men saying they find a new house crush each week, compared with 29 percent of women.
Homebuyers of both sexes agree, however, that outdoor living space is the most alluring attraction when scoping out available homes. It makes 54 percent of women and 46 percent of men fall in real estate love.
From there, the most eye-catching attributes vary slightly.
Women swoon for open floor plans (42 percent), curb appeal (29 percent), and updated appliances and fixtures (29 percent). Men go crazy for garages (40 percent), curb appeal (35 percent), and open floor plans (30 percent).
And there you have it. Happy Valentine's Day, and best of luck in your search — whether for true love or the home of your dreams!
(Image: Flickr/Angela Mabray)