A pair of recent reports – one from the National Association of Realtors and another from a Southern California real estate consulting firm – recount an exceptional 2013 in Bay Area residential real estate and deliver an optimistic forecast for the coming year.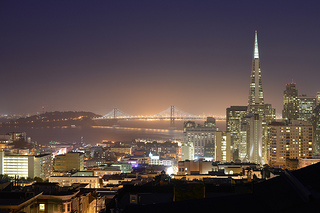 According to NAR's recent fourth-quarter report, two Bay Area metropolitan areas led the country in terms of median sales price as 2013 drew to a close. The San Jose area had the highest median single-family home sales price in the U.S., at $775,000, while San Francisco ranked No. 2 at $682,400. Two of the other top five priciest housing markets were also in California.
San Jose and San Francisco both posted double-digit year-over-year price hikes, along with 40 other U.S. markets of the 164 included in the report. Prices grew by 15.0 percent in San Francisco and 13.1 percent in San Jose.
NAR chief economist Lawrence Yun said that slim inventory was responsible for the double-digit appreciation in many markets, adding that new home construction could help alleviate rising prices.
A short supply of available homes and vigorous price growth across Northern California also took center stage in the January 2014 Regional Analysis and Forecast published by John Burns Real Estate Consulting.
The report divides the country into 10 regions and ranks each based on a combination of five factors: job growth, resale transaction volume, resale supply, supply of unsold homes, and year-over-year price gains. As of January, the report puts Northern California as the No. 1 real estate market in America, up one position from the previous month.
According to the company, Northern California leads the country in smallest months' supply of inventory for both resale and unsold homes: 1.9 and 0.6, respectively. Constrained inventory appears to have heavily affected home resale activity in the East Bay market, which the report says had the smallest resale volume in the country for the trailing twelve months ending November 2013.
Northern California was one of just three markets that the report believes is heading up, noting healthy price appreciation and employment growth as particular strengths.
Our overall region was tied for first place when measuring year-over-year home price growth, which the Burns report places at 20 percent. Additionally, the company ranks two Bay Area subregions within the top 10 in the country for year-over-year job growth: San Jose and San Francisco each added nearly 27,000 jobs over the past year, gains of 3.0 and 2.7 percent respectively.
(Image: Flickr/German Poo-Caamano)